Pile driving to begin along GA-400 for Kimball Bridge Road replacement project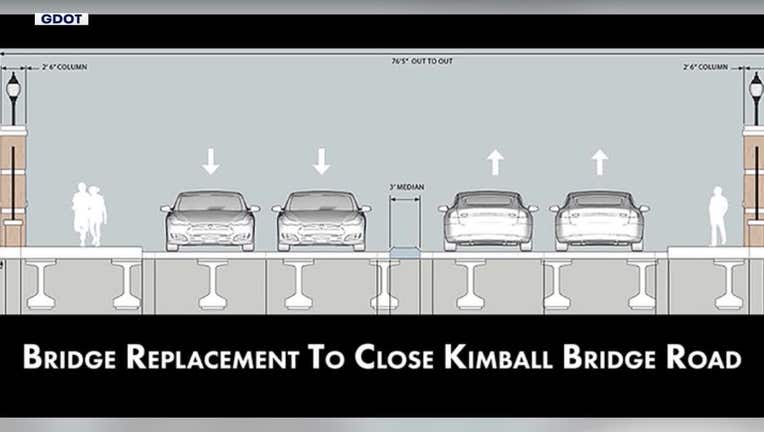 article
ROSWELL, Ga. - Pile driving for the new bridge over Georgia 400 at Kimball Bridge Road is expected to begin this weekend, weather permitting.
A contractor for the Georgia Department of Transportation are expected to begin either Friday or Monday on placing the center median columns into place.
The posts, made of steel or concrete, will be hammered into the ground by a gigantic machine. Just like using a hammer a nail into a board, it will be loud and it will create vibrations.
Those living, working, or commuting through the area are expected to hear the "rhythmic hammering" of the process.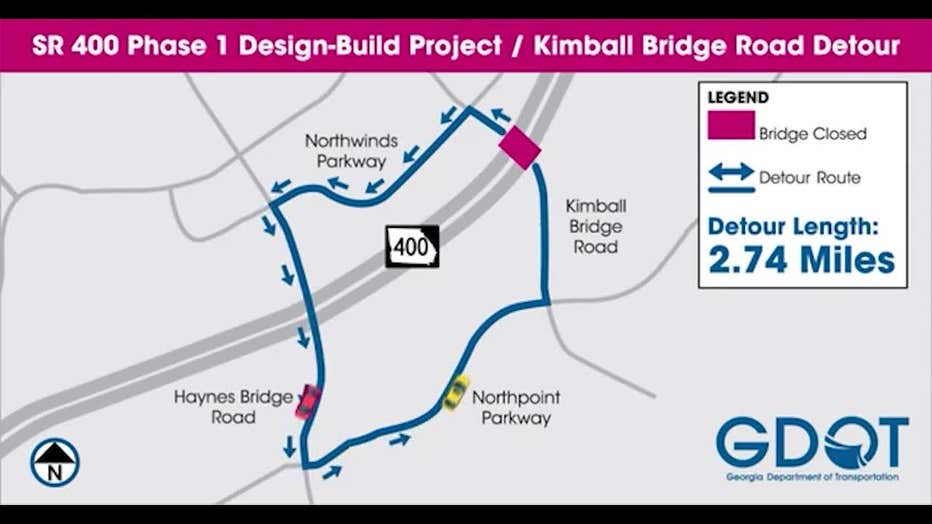 Right now, the pile driving will take place during the day, but it could be shifted to evening hours depending on the weather and other safety factors. 
Traffic along GA-400 will be paced nightly from 9 p.m. to 6 a.m. Monday until Friday southbound half a mile north and south of the Pitts Road overpass to facilitate bridge demolition.
There will be single lane closures Monday through Friday from 9 a.m. to 3 p.m. which will impact Pitts Road and Roberts Drive.
CW Matthews, the contractor on the job, is expected to take six to 10 days to complete the work.
This is part of the ongoing GA-400 Express Lanes Project. When completed, the new bridge will allow for the new lanes under it and two lanes in each direction, a center median, wide sidewalks on both sides, improved lighting, and decorative elements for those traveling along Kimball Bridge Road.