PHOTOS: Blue Moon early Friday lights up the sky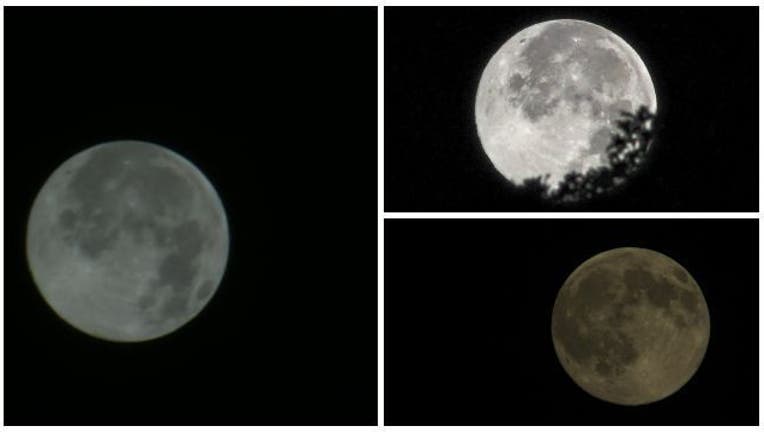 article
This only happens "Once in a Blue Moon."
The full moon, that officially was completely full at 6:43 Friday morning, is called the Blue Moon.
However, it has nothing to do with the color. Blue Moon is defined as the second full moon in a month.
A Blue Moon only happens about every 2-and-a-half years.
According to NASA.gov, most Blue Moons look pale gray and white, just like the Moon you see on any other night.
The next Blue Moon will be in January of 2018!
Learn more about the Blue Moon here.
Did you see the Blue Moon? Please share your pictures with us on Facebook or Twitter! 
APP USERS: Click here to view the photo gallery.