Driver dead after vehicle overturns onto Atlanta BeltLine path
ATLANTA - Atlanta police say a driver was killed in southwest Atlanta after running off the road, overturning, and landing onto the popular Atlanta BeltLine path on Wednesday afternoon.
Officers were called out to the area of Ralph David Abernathy Blvd. SW and Cascade Avenue SW around 4:30 p.m. after reports of the accident.
"A car sped off and it looked as if they lost control and they fell off of the bridge," Chad Thornton said.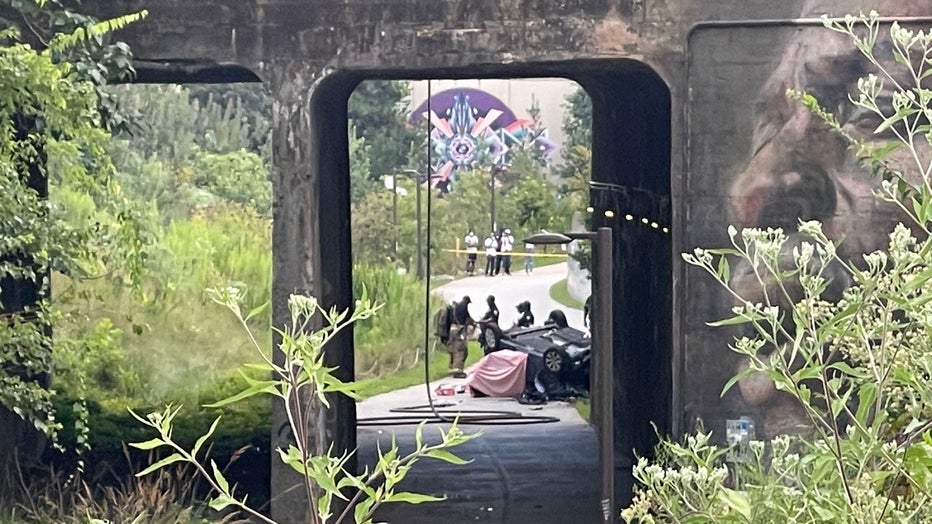 Investigators believe the car left the road, struck a metal fence, and veered over the bridge to the trail about 30 feet below.
"It was a boom. You heard boom. I know there's a bridge right there and there's a drop and the car just went down," Thornton said.
Thursday morning, officials identified the driver as 87-year-old Atlanta resident Betty Hodo.
"It's an older lady. We are here giving out free government phones and she was trying to sign up for a phone. She seemed fine and in a good mood. She was a sweet older lady," Maddie Hill said. 
Maddie Hill believes she was the last person to speak with Hodo. 
"We heard a lot of noise in the street and it sounded like a car wreck. A car honking and screeching tires. I heard a loud noise which I assume was her hitting the guardrail and I turned around and saw her coming off of the bridge," Hill said.
The vehicle came to a rest just south of Ralph David Abernathy Boulevard along the path.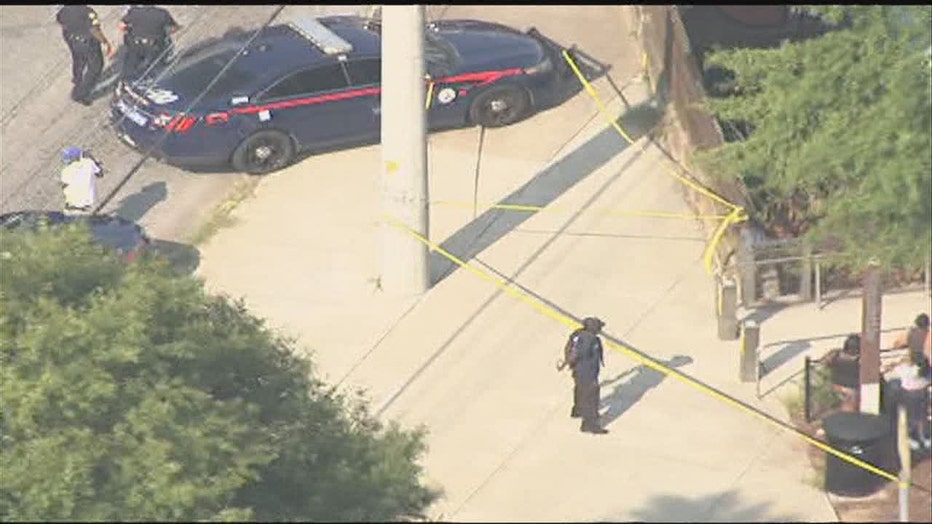 Atlanta police are working to recover a vehicle that rolled and came to a rest on the Atlanta Beltline. (FOX 5 Atlanta) (FOX 5 Atlanta)
Those nearby jumped into action.  
"A bunch of guys jumped over the fence and also a security guard that was here. They went down trying to flip the car and get her out," Hill said
Hodo was pronounced dead at the scene. 
No one else was in the vehicle at the time and no one on the ground was injured.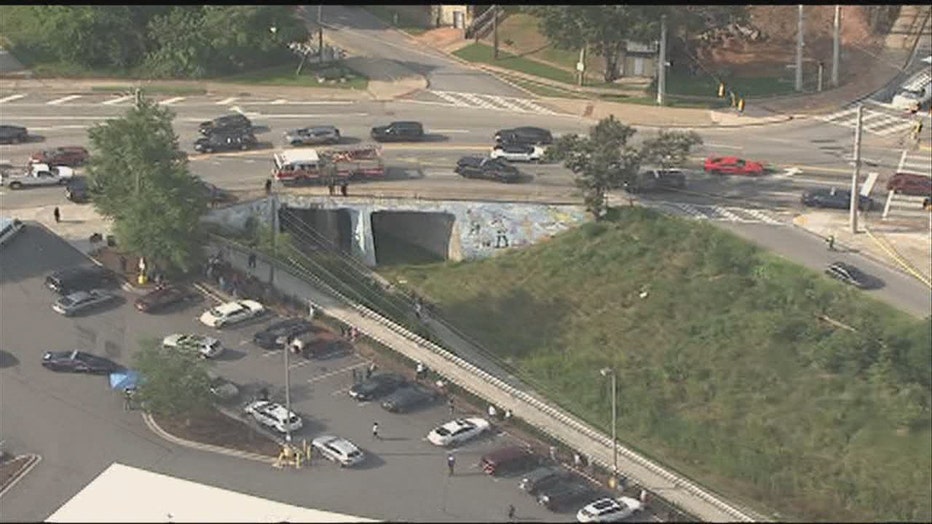 Police investigate a fatal accident involving a car on the Atlanta Beltline. (FOX 5 Atlanta) (FOX 5 Atlanta)
News spread quickly as dozens of people gathered to see what happened. 
Some were in tears, others at a loss for words as they said nothing like this has ever happened before. 
Some report they want stronger guardrails for the bridge. 
"I had someone ask me how she got through there and I don't think it was a problem for her car to go through there. I think she went right through the rail," Hill described. 
It was not immediately clear how Hodo ended up veering off the overpass. 
No other vehicles were involved in the incident and no charges will be filed.
WATCH: FOX 5 Atlanta live news coverage
_____
Sign up for FOX 5 email alerts
Download the FOX 5 Atlanta app for breaking news and weather alerts.