Peachtree City couple donates thermometers to police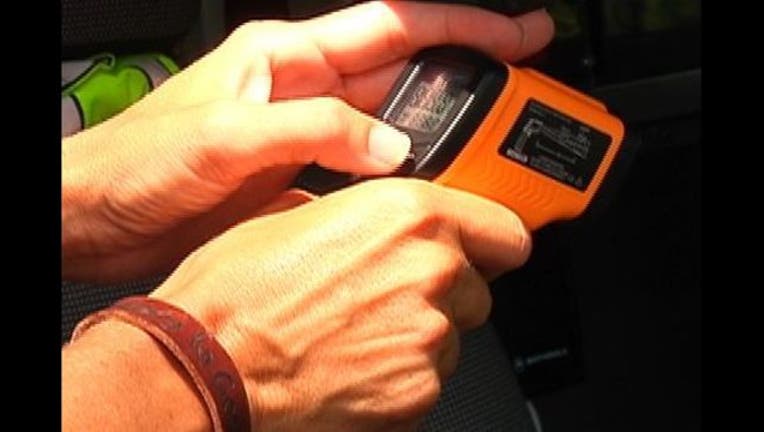 article
Officers in Peachtree City now have a new tool to help them respond to calls of animals or children left in hot cars.
Kirk and DeeDee Panayis donated enough laser thermometers to the Peachtree City Police Department this month to outfit every patrol car.
"We as citizens, we see cases many, many times over the years where people have to break windows or call the police and take action.  The least we can do in Peachtree City is help our police help us.  That was the whole reason behind this," explained Mr. Panayis.
The police department already distributed the thermometers to officers. 
"So all we have to do is walk up to the vehicle and direct our beam inside the vehicle and we can check the temperature," explained Sgt. Odilia Bergh. 
Bergh said it will help officers quickly determine how to react when they respond to a report of a child or a dog left in a car.
Similar laser thermometers range in price from $10 to $200.