Parents of sexual assault victim speak out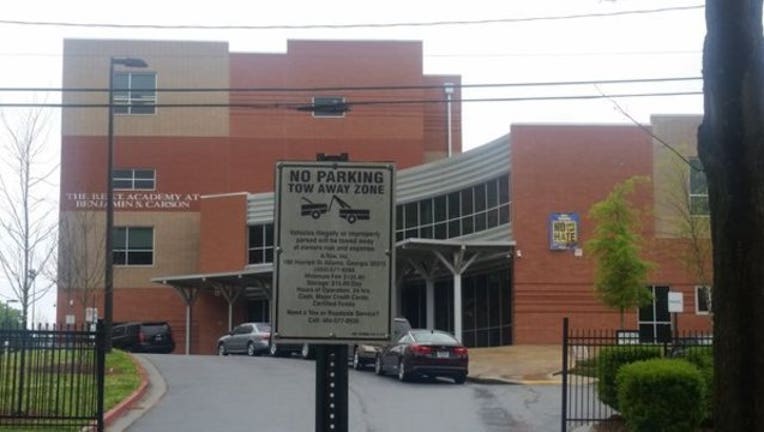 ATLANTA - The parents of a 16-year-old Atlanta student said they want answers from school officials on how their son was raped by another student during the school day.
Atlanta Police confirm the sexually battery happened at B.E.S.T. Academy on Donald Lee Hollowell Parkway in northwest Atlanta. The victim's parents said their son was ambushed by his attacker in one of the school bathrooms.
App users: Click here to watch video report

"The child burst into the stall and asked him to perform oral sex on him. My son told him 'No, I am not gay' and he was not going to do that. The child then proceeded to hit him in his face, nose and choke him. Then he entered my son and told my son if you tell anyone, I will kill you, the boy's mother sobbed," the child's mother said.
"I send him to school to learn and be safe. You expect him to be safe because it is a school. You don't expect nothing like that to happen in the school. Where was security?" the boy's father asked.
The school sent a letter home about the attack Wednesday. Atlanta Public Schools refers to the attack as a sexual battery, but the parents accuse the school of trying to downplay the matter. They said their son was examined at Hughes Spaulding Hospital and even completed a rape kit.
Atlanta Police would not confirm an arrest, but the boy's family said administrators told them a student is in custody.
The parents said they are so concerned about safety they will remove all their children from the single-gender school.