Oldest living land animal takes a bath for the first time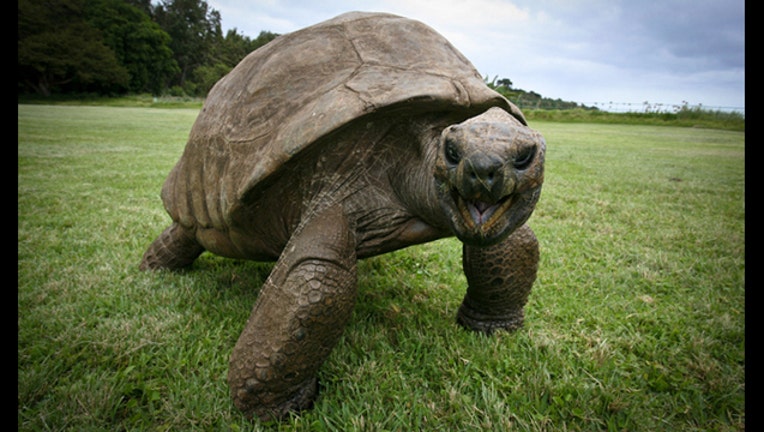 article
An historic event took place in the grounds of Plantation House, St. Helena Island. 
Jonathan the Giant Tortoise, the oldest known living land animal on Earth and creakingly old national treasure at an estimated age of 184 years – was washed for the first time in recorded history by vet Dr. Joe Hollins.
Dr. Hollins explained that the reason for bathing Jonathan came after he cleaned – and transformed – the shell of one of the female tortoises at Plantation House.  Dr. Hollins consulted a tortoise specialist to establish the method of cleaning, which includes gentle, circular scrubbing using non-abrasive materials.
Dr. Hollins commented: "It is purely for aesthetic reasons. There is so much interest in Jonathan, St Helena's most famous animal resident, and we want all who visit him to see him at his best."  
The life expectancy of a Giant Tortoise is estimated at 150 years, a figure Jonathan has already exceeded by around three decades.