Oklahoma Prison 'Special Delivery' Fail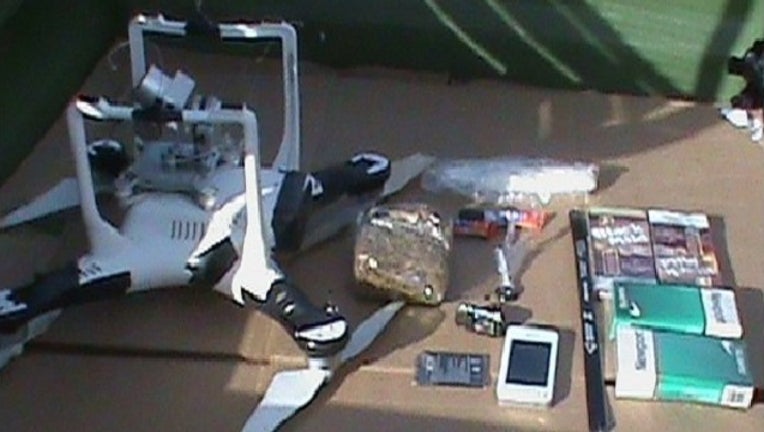 article
It is a care package that corrections officials wouldn't let through the front door, so some sneaky criminals tried to send it over the fence, but that just wouldn't fly… Literally!
FOX 25 Oklahoma City reported that a drone was found a little after 9 a.m. Monday at the Oklahoma State Penitentiary. A spokesperson with the Oklahoma Department of Corrections said the drone hit the razor wire and went down.
Corrections officials described the package in a release:
"According to security at the facility, the package containing the contraband was suspended under the drone with fishing line. The package contained: two – 12 inch hacksaw blades, a cellphone, a cellphone battery, a hands-free device, two packages of Newport Cigarettes, two packages of Black & Mild cigars, two tubes of super glue, a 5.3 ounce bag containing marijuana, a 0.8 ounce bag containing methamphetamine and a bag containing less than 1 gram of heroin."
The director of corrections in Oklahoma said they are aware of similar incidents, and like many prisons across the nation, they are getting additional training to combat such incursions.