Officials: Massive apartment fire in southwest Atlanta considered suspicious
ATLANTA - Fire officials say a massive blaze at a southwest Atlanta apartment complex Wednesday morning is suspicious.
The fire was reported around 10:20 a.m at a single apartment off of Alison Court near the Fort Valley neighborhood in southwest Atlanta. When crews arrived, they say they found multiple apartment buildings on fire.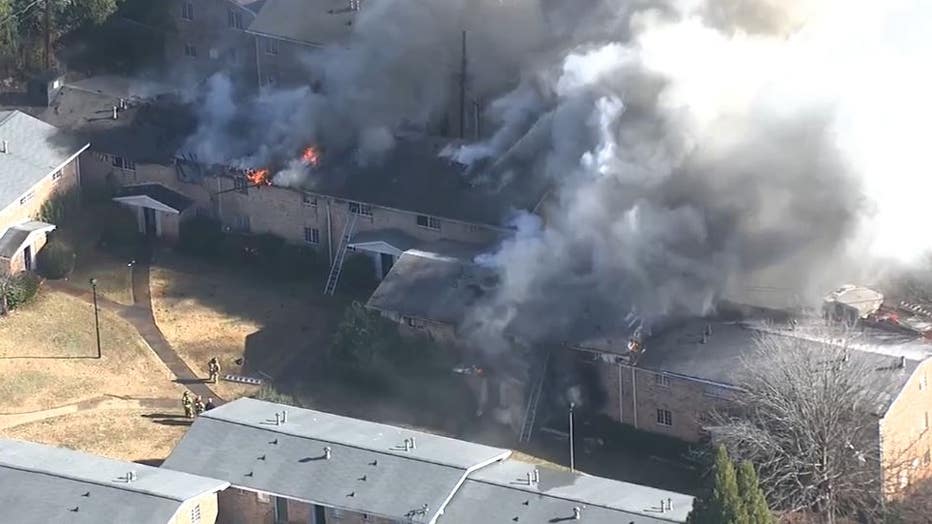 SkyFOX flew over the area and could see flames shooting out from multiple points and heavy smoking coming from the complex.
Fire Investigators told FOX 5 the two vacant apartment buildings that caught on fire at the Brentwood Heights Apartment complex in Southwest Atlanta Wednesday morning are right next to two other vacant buildings that have caught on fire in the past.
Investigators are not sure whether these fires are related but they say they are definitely suspicious.
"They don't appear to be related but that's still under investigation," said Sgt. Cortez Stafford.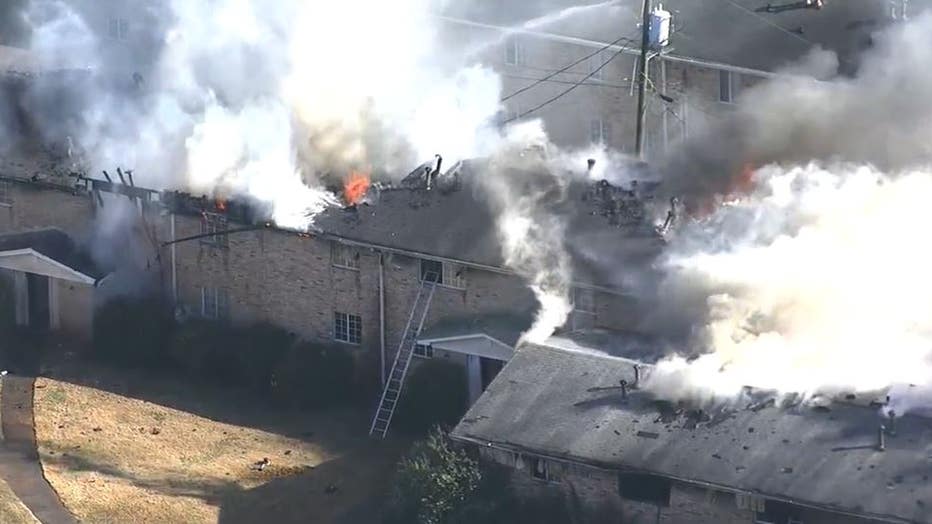 The buildings are among a cluster of vacant apartments that are boarded up and fenced off.
"They've been empty for a while," said resident Broderick Greene.
Investigators took two people who were in the area into custody for questioning. Both people were released a short while later. Officials currently do not have any suspects.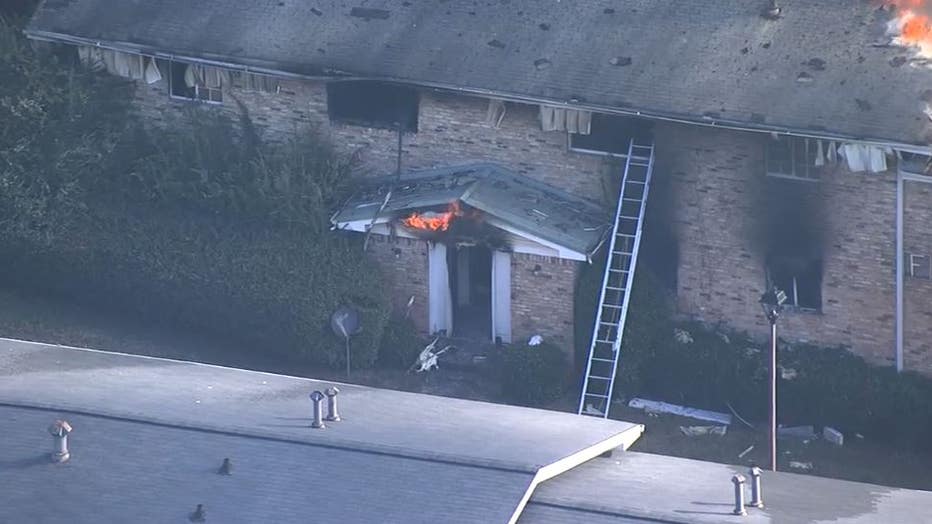 No one was injured but residents who live nearby are very upset knowing that someone may have done it on purpose.
"That's putting all of our lives at stake," said Greene. "I don't like that."