Officials: Georgia student protesters trash convenience store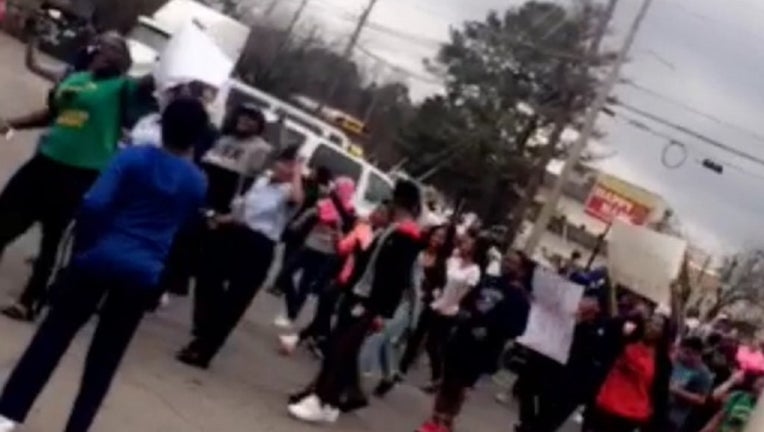 article
DEKALB COUNTY, Ga. - They pretended to be part of the planned nationwide peaceful protest against gun violence in schools, but instead, police said some Clarkston High School students ended up trashing a store.
Around noon Wednesday, the students walked out of their high school. Students said after the first 20 minutes, some of them went back into the school while others marched down the street past some area businesses carrying signs and chanting against gun violence.
Students said some of their fellow classmates went into a nearby QuikTrip gas station where they reportedly vandalized the store.
School officials released a statement which read in part:
"The acts of those students marred an otherwise peaceful and responsible protest, and they violated a directive not to leave campus. As such, those young people will be held accountable via our Student Code of Conduct."
The names of the student who trashed the store have not yet been released. No word on possible criminal charges.
RELATED: Rally for sensible gun laws at Georgia State Capitol