New survey doubles the estimate of transgender adults in US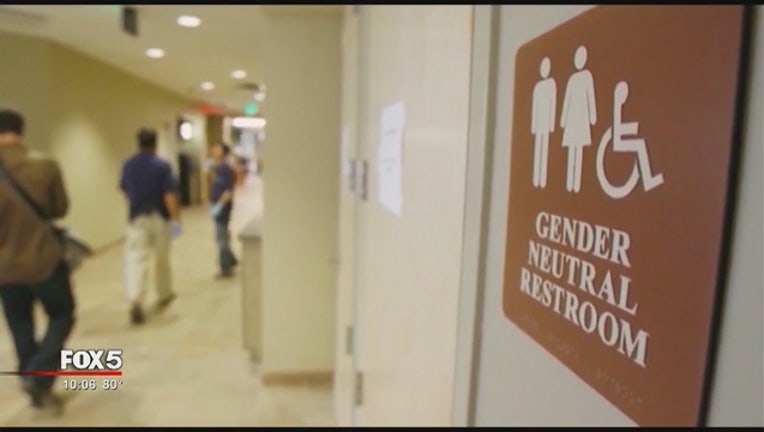 article
NEW YORK (AP) — About 1.4 million adults in the U.S. identify as transgender, double the estimate from a decade ago, a team of experts reported Thursday.
Their survey, calculating that 0.6 percent of U.S. adults are transgender, was released at a time when several issues related to transgender rights are in the spotlight. The military is moving to allow transgender service members to serve openly, and there is intense debate nationwide over transgender people's access to public bathrooms.
The new survey was conducted by four scholars and analysts affiliated with the Williams Institute, a think tank at the UCLA School of Law that specializes in research on issues affecting lesbians, gays, bisexuals and transgender people.
One of the experts, demographer Gary Gates, had come up with the previous estimate of 700,000 in a report issued in 2011 that used data from the previous decade.
The new estimate, he said, resulted from the availability of much more comprehensive data, as well as the increased willingness of transgender people to be open about their gender identity.
"It's a combination of better information and an improved social climate," he said. "There's been much more visibility for the transgender community in the past few years."
The new survey used data from the 2014 Behavioral Risk Factor Surveillance System, a 50-state survey conducted by the Centers for Disease Control and Prevention. In 2014, a question about transgender identity was asked in 19 states; the Williams Institute experts used those responses to estimate the transgender population in all 50 states.
States with the highest percentage of transgender adults — almost 0.8 percent of all adults — included Hawaii, California, New Mexico and Georgia. States with the lowest percentage — about 0.3 percent — included North Dakota, Iowa, Wyoming and Montana.
Gates said young adults ages 18-24 and ethnic minorities had higher than average rates of identifying as transgender.
He suggested that the new estimates would be useful in advocating for policies that might benefit transgender people.
"In the policy world, it's often true that you don't count until someone counts you," he said. "There are politicians who say, 'There's no one like that in my area,' and these numbers help to undermine that argument."
The new estimates were welcomed by Mara Keisling, executive director of the Washington-based National Center for Transgender Equality.
"There are still a lot of things in society that are unsafe for us," she said. "But we know that a lot more people feel they can publicly identify as transgender now."
The new data could be helpful on range of issues, including public health and crime prevention, Keisling said.
"We're a logic- and science-based movement, and most of what we fight against is nonsense," she said. "The more actual facts we have, the better."
Keisling said efforts to enact state and local nondiscrimination protections for transgender people are often greeted with the refrain, "There's not enough of those people — why are we bothering with this?"
"Now we can make that conversation more rational," she said.
___
Follow David Crary on Twitter at http://twitter.com/CraryAP