Neighbor shares video of Georgia teens cleaning up community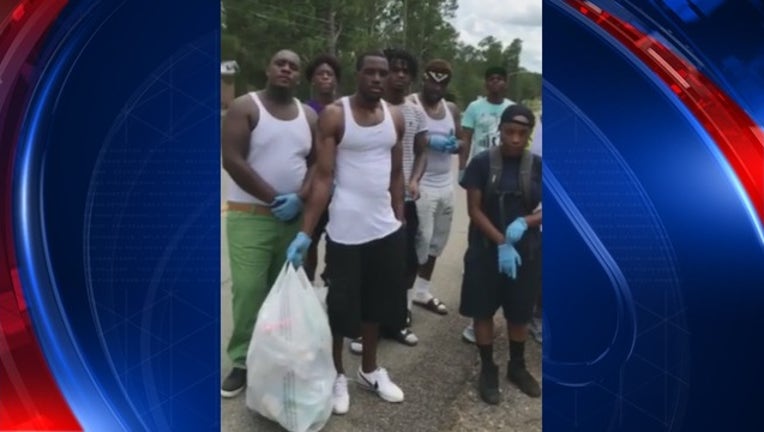 article
A video has gone viral on Facebook after a neighbor made a post about 14 teenagers in Taylor County who took the time to clean up their neighborhood this week.
Al Grant posted the video on July 16 about the group of Georgia youth who took self-initiative to pick up trash and more in their community.
In the post, Grant asked for family and friends to "please share to promote a positive image of African American youth."
He succeeded, as the post has over 138,000 shares and 3.5 million views.
In the video, Grant asked the group of youth, "Who made you do this?"
One person replied, "Nobody sir." Another replied, "It was in good spirit."
Later in the video, another one of the youth told Grant, "We're not in trouble. We just feel good to give back to the community, and help the community out."
When asked, the group told Green that nobody asked them to go out to clean. They say they just got together as a group and decided to do it.
"We're not looking for recognition," said one of the young men.