Narrow escape from falling tree for NW Atlanta family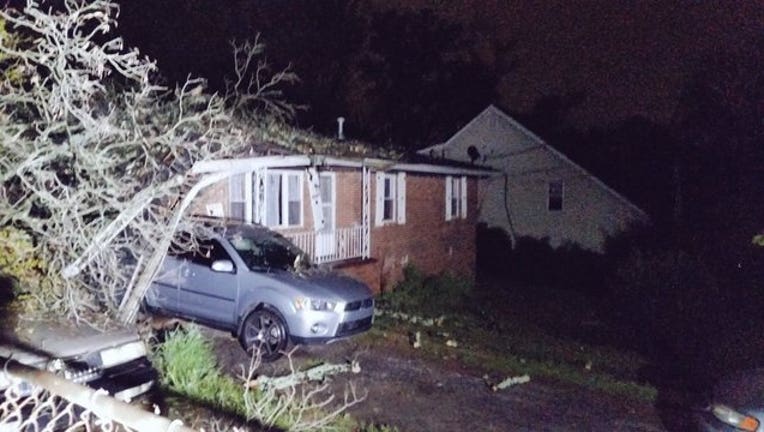 ATLANTA - Tree trouble had a Northwest Atlanta family running from their home early Tuesday.
"I thought it was thunder and lightning," homeowner Cornell Brown told FOX 5.
The family ran out the back of their Sisk Street house after a neighbor's tree tumbled on to two cars and the home's carport. Part of the roof collapsed under the weight of the trunk and limbs. 
Everyone was sleeping inside when the tree fell. No one was hurt by the impact.  ]
Firefighters responded to the scene to ensure the house was stable. 
Torrential rains and high winds most likely caused the tree to tumble.