MUST SEE: Real Owl Does 'Monster Mash' with Fake Owl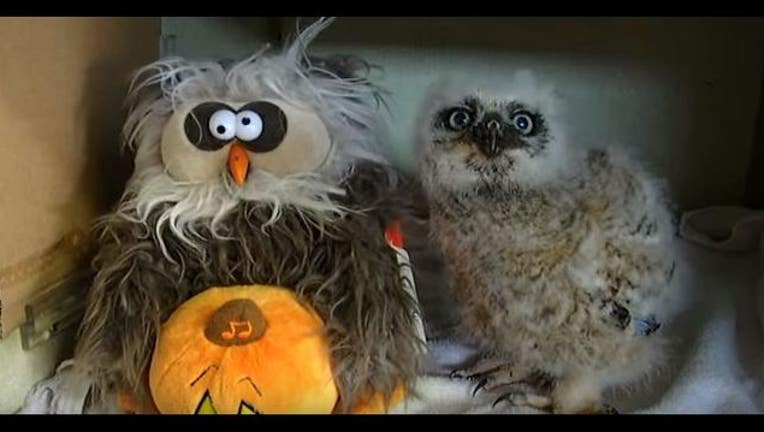 article
A throwback video of a young owl getting into the Halloween spirit might be the best thing you see all month! 
Oakley is a Great Horned Owl who is very fond of a stuffed animal owl.  
"It gives him comfort and keep him from stressing," said YouTube user "Raptor Rehabber" back in 2012, when the video was uploaded. 
Along with his fake furry friend, Oakley gets down to the seasonal favorite "Monster Mash." Together, they are a graveyard smash! 
Oakley appears to be the background singer in the hilarious clip, which has more than 500,000 views. However, don't tell him we said that. We think he considers himself the star as the duo is called "Oakley & The Oaklettes."
Since the video is several years old, it's safe to say Oakley is back in the wild. Hopefully he has found new friends to move and groove with! 
Give yourself an early Halloween treat and watch the video below... you won't be sorry. In fact, you will most likely laugh and begin to boogie yourself! (APP USERS: Watch here)