Motorcycle riders honor Lance Corporal Skip Wells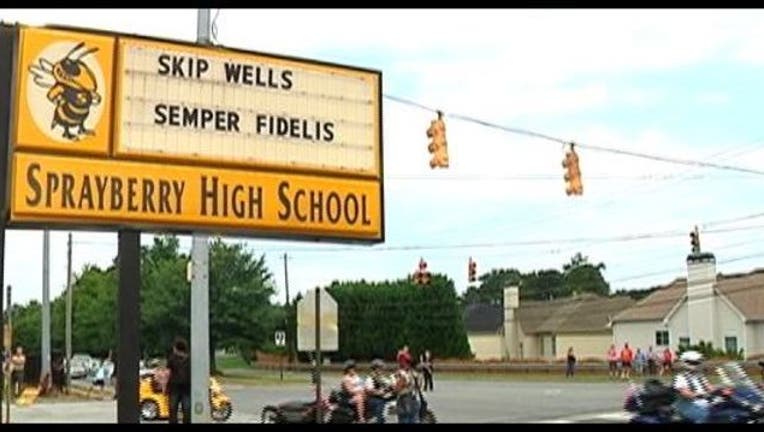 article
More than a thousand riders suited up for a ride in honor of a fallen Marine.
The Cherokee County chapter of the Wingmen Motorcycle Club organized the memorial ride for Lance Corporal Skip Wells Saturday.
Wells was one of five service members killed when a gunman opened fire at a military recruitment center in Chattanooga, Tn. last month.
The ride started at Wells's alma mater, Sprayberry High School and ended at the Chattanooga recruiting facility.
"Sprayberry High School is where he attended," Dr. Jason Weeks explained.  "Chattanooga is where the tragedy occurred." 
Weeks had a special guest on his bike for the ride, Wells's mother, Cathy Wells. 
"I know Skip is holding me up.  Skip's here today," said Wells.  "He rode in on one of the bikes, I know he did. And he's loving this and that does help, yes. It does help to know these kind of people are behind me and supporting me."
The ride raised money for a trust that will provide financial support to Sprayberry students involved in band and JROTC. 
"People are going to go back to living their lives in a week or a month and Cathy's without her only son.  So we want to make this our annual effort to continue to honor Skip," said Weeks.