Mom, children die in head-on crash that killed 5 near Putnam-Baldwin County line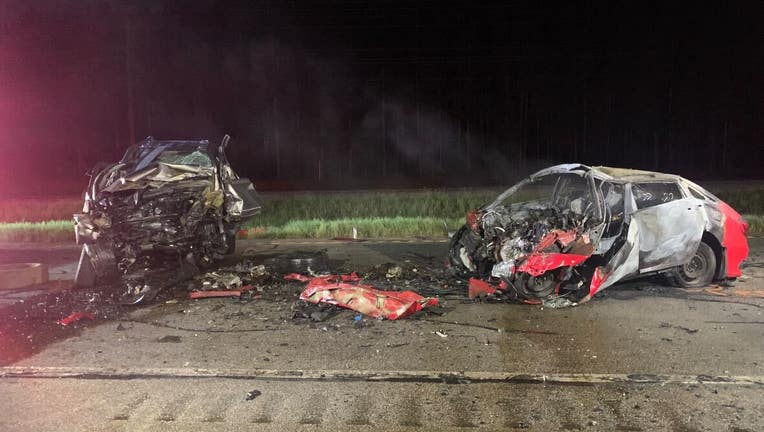 article
PUTNAM COUNTY, Ga. - An overnight car crash near the Putnam-Baldwin County line killed all five people involved, including an infant and a toddler, according to the Putnam County Sheriff's Office.
The crash happened around 12:45 a.m. Tuesday along U.S. Highway 441. 
The sheriff's office says the driver of a 2018 Honda Civic was in the wrong lane and struck a 2005 Nissan Xterra head-on.
Authorities have identified the driver of the Civic as 22-year-old Hailey Brook Hayes of Eatonton. Also in her car were her two children, 8-month-old Tucker Hudspeth and 3-year-old Bentley Barlow, and a second adult, 23-year-old Zaleigh Adaya Brooks. All four were killed.
The driver of the Xterra, 44-year-old Mayla Dostie of Eatonton, was also killed.
The sheriff's office says their findings are preliminary and that their investigation continues.