Miss. neighborhood terrorized by massive Python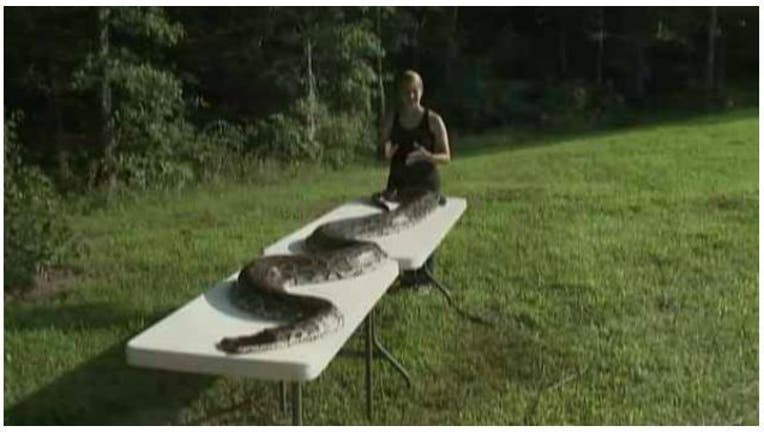 article
Residents in one Missouri neighborhood were relieved after one man killed a massive snake that was terrorizing the neighborhood. 
Authorities said a 160-pound Burmese Python was on the loose in Jonesburg, which is a city in Montgomery County.
The snake was first spotted earlier this week by one man who caught it going after his poodle. Since that sighting, several small animals have disappeared without a trace.
Well, the terror finally came to an end on Tuesday when one resident was called over to his neighbor's home with a shotgun in hand. 
Authorities said the snake likely got too big to handle, which caused its owners to dump it in the wild. 
APP USERS: Click here to view the photo gallery.