Milton sign returned 'home for the holidays'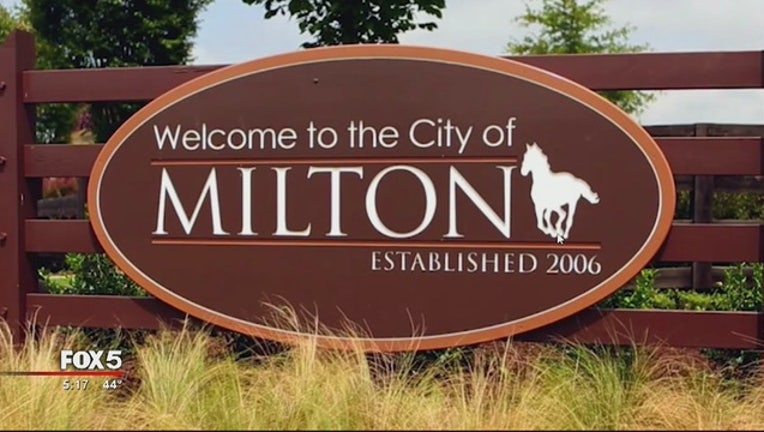 article
MILTON, Ga. - The city of Milton crossed a special item off their holiday wish list Wednesday--whoever stole the welcome sign located along Broadwell Road returned it.
According to the Milton Police Department, someone stole the "gateway" sign from its spot a few months ago.
"It was just a little bit heartbreaking for our city residents to come in and see something like that missing," said Police Chief and City Manager Steven Krokoff.
The city posted a plea on its Facebook page asking whoever took the sign to bring it back, no questions asked.
Workers were surprised to discover it leaned up against the Broadwell Pavillion Wednesday morning. 
"The person who took it, they should never have done it in the first place," explained Chief Krokoff.  "This doesn't make them a hero that they brought it back, but we as a community are pleased that we were able to appeal to really someone's kindness at this time of the season.  We're happy."
VIDEO REPORT: Milton welcome sign stolen
The sign has an estimated value of somewhere between $350 and 500, and Krokoff said replacing the sign would have been a waste of taxpayer dollars.
"I'm really happy that there's a second part to this story and actually, I'd like to thank FOX 5  for running the story [be]cause I don't know that we'd have this happy ending if it wasn't for your involvement," said Krokoff.
SEE ALSO: 'Grinch' caught on video stabbing Frosty the Snowman inflatable