Michigan man admitted to stabbing step-daughter because 'it wasn't dinner time'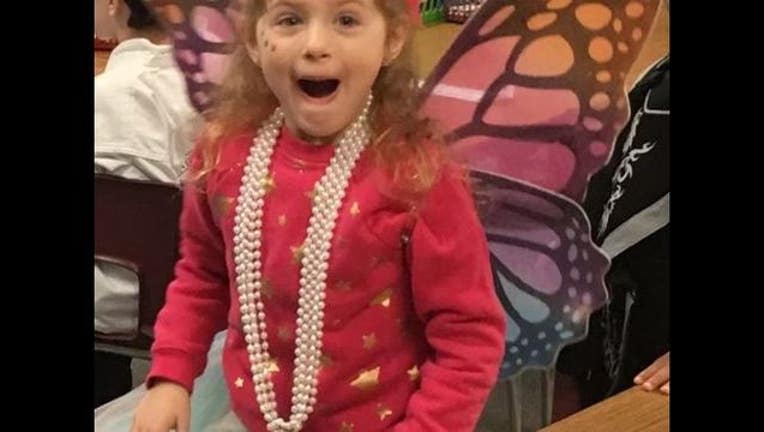 article
LANSING, Mich. (WJBK) - A Lansing, Michigan, man admitted to detectives that he stabbed and killed his 5-year-old stepdaughter after she interrupted his nap and asked him for food.
According to the Lansing State Journal, Thomas McClellan was convicted of stabbing and killing Luna Younger, his 5-year-old step-daughter, last November. After killing the girl, he then tried to burn her body to hide evidence and then tried to run from what he'd done.
He told Ingham County Sheriff Detective Charles Buckland that had been arguing with the girl's mother - Victoria King - all day on November 1, 2016. The two had been married about three months earlier.
He said that when King went to work, he was home alone with the girl and he was taking a nap. Around 5 p.m., she knocked on the bedroom door.
"What was so awful about Luna today that you had to kill her," the detective asked.
A long silence hung in the room.
"I don't wanna guess something, Tom. I wanna hear it from you," he said, pushing McClellan to give him more.
Another long silence followed and the detective asked again: "What'd she do, Tom?"
"I told her it wasn't dinner time," McClellan finally said.
The little girl was hungry.
The 25-year-old man said Luna entered his room and said she was hungry. He tried to get her to leave but she sat on the floor and didn't move.
He tried to nudge her out the door but she resisted. He broke.
"It tipped me over the edge," McClellan said. "She gave me more attitude."
He said he grabbed the kindergartner by the shoulder and pulled her to the floor. Then he sat on her and used a pocket knife to stab her in the chest numerous times.
"What'd she do when you stabbed her," the detective asked.
"She cried, and she coughed," McClellan responded. "Not very long."
Prosecutors said he later covered her body with blankets and set them on fire. This was an attempt to destroy the evidence, the prosecutor claimed.
The girl died from the five to nine stab wounds to the chest, a medical examiner testified.
After the murder, McClellan didn't call 911. He took a shower, packed a bag, discarded his cell phone, withdrew cash from the ATM, and then bought a new phone before he checked into a local motel.
About an hour later, King convinced McClellan to give himself up and turn himself in to police.
The trial was a bench trial in Ingham County and wrapped up on Thursday. McClellan was found guilty of first degree murder, guaranteeing a life-sentence without parole. He'll officially be sentenced in August.
The family has set up a memorial fund in her honor.