Man killed in series of shootings that began at Atlanta gas station
ATLANTA - Police are investigating a deadly series of shootings that started at an Atlanta gas station early Friday morning.
Police lights covered the Exxon gas station on Metropolitan Parkway in Atlanta's Adair Park neighborhood.
According to the Atlanta Police Department, at around 2 a.m., officers responded to reports of a person shot in the area. At the scene, they found a man shot to death.
"Upon arrival, units located an adult male who had been declared deceased by a gunshot wound," APD Homicide Commander Lt. Andrew Smith said.
Investigators say it appears that a fight had broken out between several people that ended in gunfire. They believe the group involved in the shooting knew the victim.
As the investigation unfolded, police responded to another shooting close to the other location.
"Subsequently an additional call of a person shot came up not too far from this location on Hope Street," Smith said. "Those two incidents at this point appear to be related."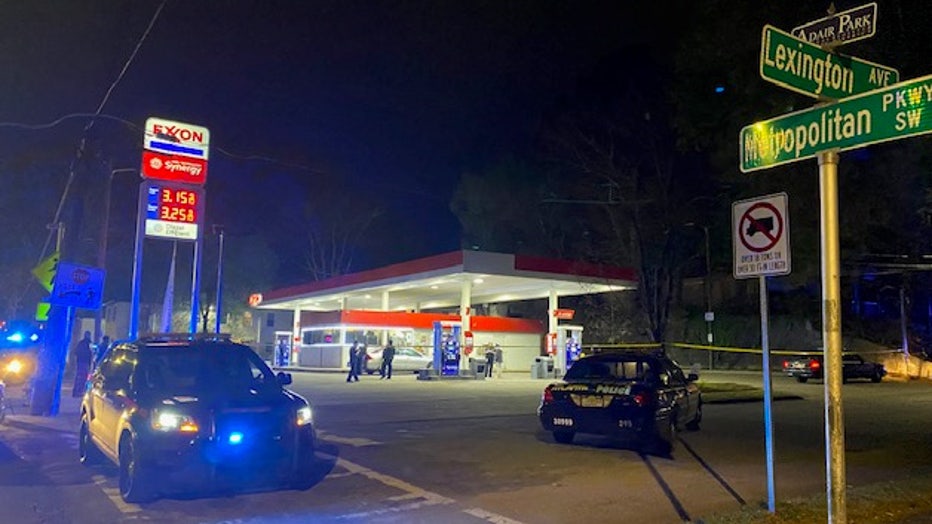 Police say the victim in this shooting was another man. Medics rushed him to the hospital with non-life-threatening injuries.
At this time, police have not released the identity of either of the victims or identified any potential suspects.
They're asking anyone with information about the shootings to contact the Atlanta Police Department.