Metro Atlanta sends reinforcements to Crisp County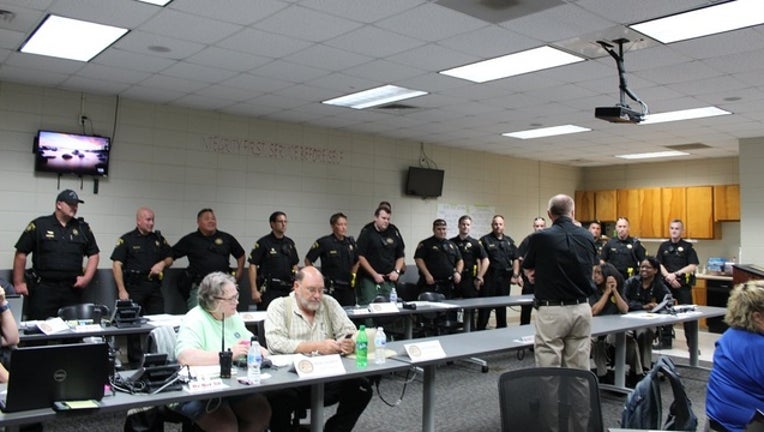 article
CRISP COUNTY, Ga. - The Crisp County Sheriff's Office admits it is a long way from recovery after Hurricane Michael tore through packing winds in excess of 100 mph. But thanks to some metro Atlanta folks and at least one metro Atlanta sheriff's office, they are getting a big boost and much-needed help.
App users: View full article here
The Forsyth County Sheriff's Office's Disaster Relief Team left for Crisp County on Thursday. Forsyth County Sheriff Ron Freeman posted about it on Facebook.
"We are blessed to have such a great community and fantastic support here in Forsyth that it is our duty to help others when and where we can." Sheriff Freeman was quoted in the post. "Our prayers are with all those affected by Hurricane Michael. We ask that you also keep them, and our team headed to help, in your thoughts and prayers."
Since their arrival, the Crisp County Sheriff's Office says they have been assisting in patrolling, clearing debris from roadways, and providing a mobile communications unit.
Saturday, the Crisp County Sheriff Billy Hancock shared a heartfelt message on Facebook to the deputies helping out.
"We cannot THANK Forsyth County Sheriff Ron Freeman and Forsyth County Sheriff's Deputies enough for literally going beyond the extra mile…" the post begins. "The blue line runs well beyond county lines."
In addition to those deputies, crews from Marietta were helping out the Crisp County Power restring lines, upright power poles, rehang traffic lights, and more.