Georgia Democratic lawmaker jumps to Republican Party after deep disagreements
ATLANTA - A Georgia state legislator from Atlanta switched to the Republican Party on Tuesday, after being at odds with Democrats for reasons including her support for school vouchers and disciplining prosecutors.
"Today I stand here to say that I have decided to join the Republican Party of Georgia," said Rep. Mesha Mainor at a news conference Tuesday. "I supported children and family over the teachers union. I supported the Republican position not to defund the police."
Mainor becomes the only Black member of the GOP among Georgia's 236 state lawmakers, and the first Black Republican woman to ever serve in the Georgia General Assembly. Mainor's defection gives Republicans a 102-78 edge in the House.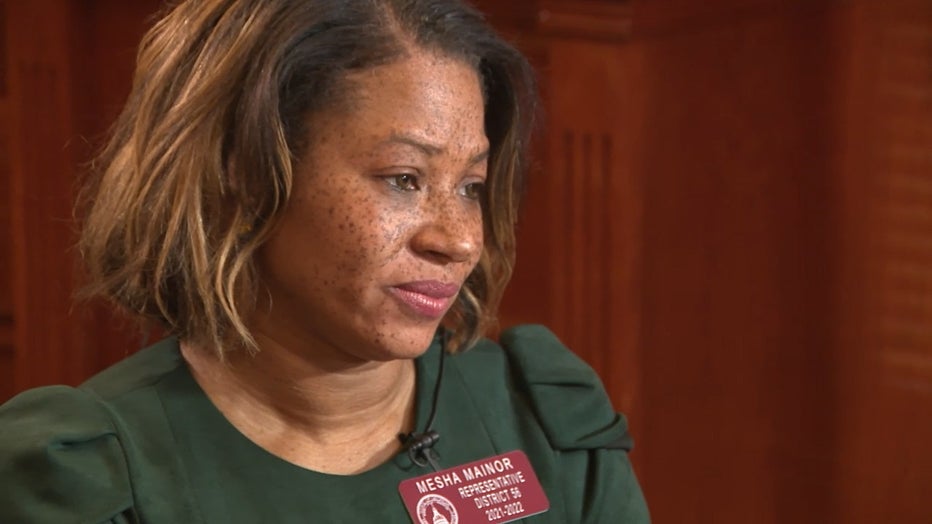 Mainor said legislative Democrats drove her out of the party for breaking party orthodoxy, claiming at a Tuesday news conference outside the Georgia Capitol that they had "relentlessly tried to sabotage every single thing that I have done for District 56" and "publicly slandered me in every way imaginable."
Top state Republicans, from Gov. Brian Kemp to the state's party chair, lauded her decision to jump sides.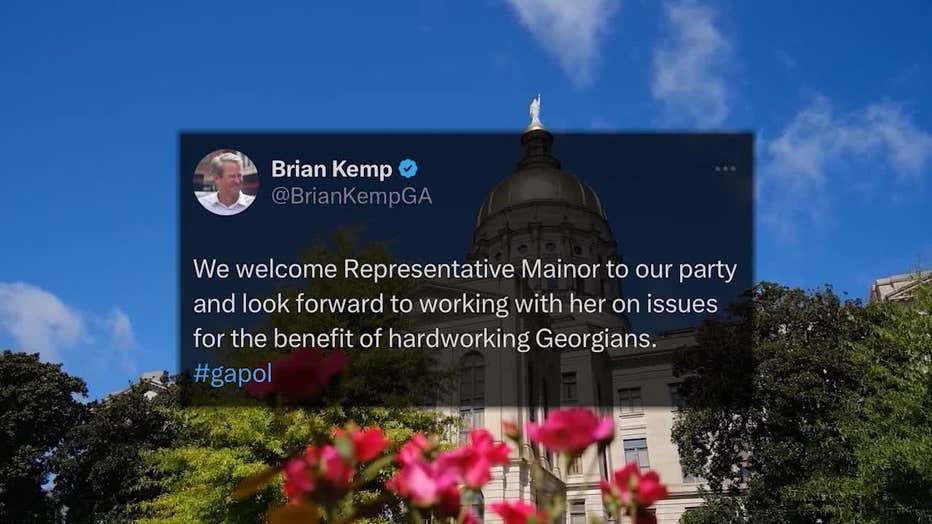 Gov. Brian Kemp commended Rep. Mainor on her decision to switch political parties.
"What it reflects is a reality about where there is a political home for diversity of opinion is welcomed," said state Republican Party Chairman Josh McKoon, standing by her side.
U.S. Rep. Nikema Williams, chair of the Democratic Party of Georgia, lambasted Mainor's switch as a "stinging betrayal" of her Democratic constituents.
Mainor, first elected in 2020, represents House District 56, an ultra-Democratic swath of Atlanta including its Midtown neighborhood and close-in parts of the city's west side. She had said earlier that she wouldn't switch parties. 
Juno Knott, a constituent of Mainor, said she does not have her support. 
"I think the city is obviously leaning one way, and I think if she was here spending time with the people, she would know that," Knott said. "She wouldn't have flipped."
The last legislative Democrat in Georgia to switch to the Republican Party was DeKalb County's Vernon Jones, who plunged into the GOP in January 2021 as a supporter of then-President Donald Trump, at the end of Jones' last term in the state House. 
The Associated Press contributed to this report.