Mattie's Call issued: Mary Edith Kirby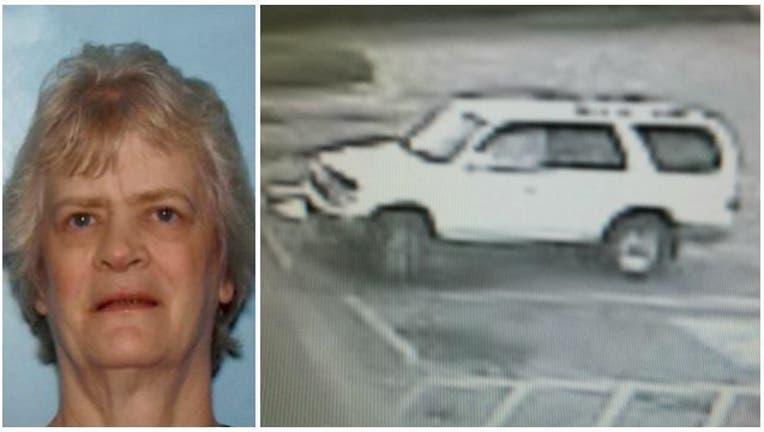 Police have issued a Mattie's Call for Mary Edith Kirby. 
The 59-year-old woman was last seen Sunday wearing a pink shirt, blue capri pants and tan sandals. 
Kirby has a tattoo of an angel on her left hand and a butterfly tattoo on her right arm. 
Just before 8:00 p.m. Sunday, she may have gotten into a white SUV at the Burger King in the 1100 block of Moreland Avenue. 
Kirby is described as 5'5", 180 pounds and has blonde/gray hair with blue eyes. 
Anyone with information is asked to call Atlanta Police at 404-546-4235.