Martin Luther King Jr.'s youngest daughter celebrates 60th birthday
ATLANTA - She may be a preacher, but Rev. Dr. Bernice King says she knows how to party. Bernice, Martin Luther King Jr.'s youngest daughter, celebrated her 60th birthday in style with close family and friends in Atlanta.
Birthdays can be a time of celebration, love and joy. King can't help but use hers to reflect.
After all, the little girl from a photo engrained in many of our memories is no longer the five-year-old cradled in Coretta Scott King's arms at her father's funeral. She's now a grown woman who has dedicated her life to service, following in the footsteps of her parents.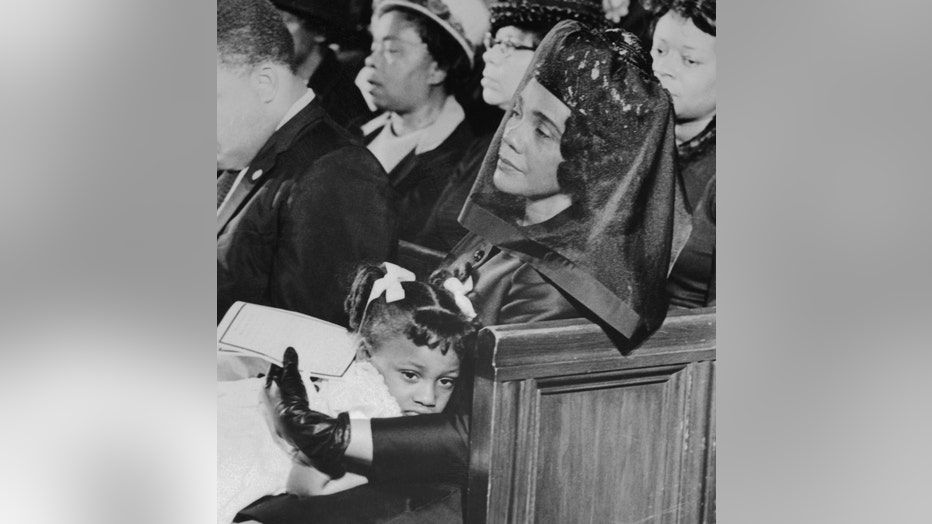 (Original Caption) Mrs. Martin Luther King, Jr., comforts her youngest daughter Bernice, 5, during services in the Ebenezer Baptist Church, 9th April 1968. (Photo by Moneta Sleet Jr./UPI/Bettmann) (Getty Images)
FOX 5 was the only news outlet invited to celebrate such an exciting milestone for the lawyer, minister and civil rights leader.
"Some people are like 'Oh no! 60 is coming!' but I'm excited. Primarily, because my sister didn't make it to 60," Rev. Dr. Bernice King said. 
King's eldest sibling, Yolanda King, died in 2007 from a heart condition.
Bernice says Yolanda loved to party, so that's the spirit she took into her private celebration over the weekend.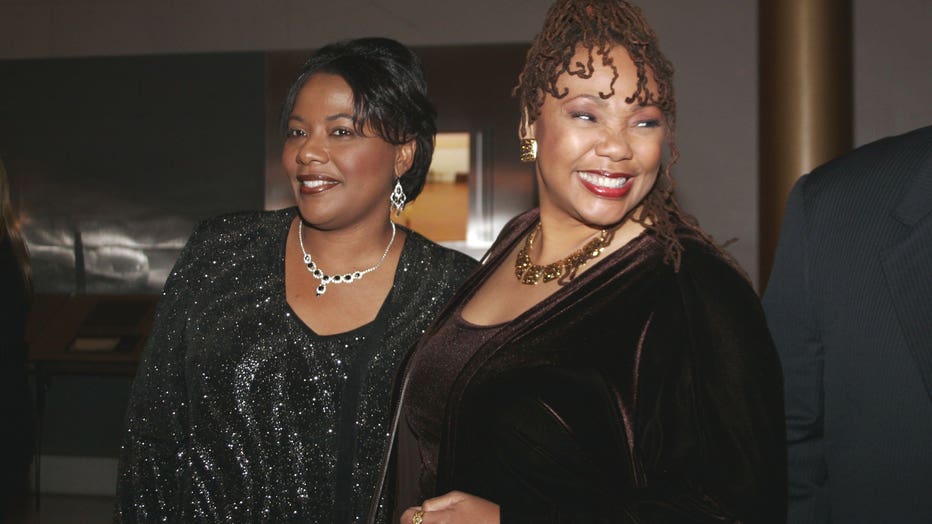 WASHINGTON - NOVEMBER 13: The Rev. Bernice King and Yolanda King arrive at the National Dream Gala to celebrate the Martin Luther King Jr. Memorial groundbreaking November 13, 2006 in Washington, DC. (Photo by Nancy Ostertag/Getty Images) (Getty Images)
"So many doors are opening up for me now to help move the needle on some things," King said. 
As she reflects on her life spent giving to others, King also makes sure to focus on the future.
She says working to end the racial wealth gap and helping renters transition to homeownership has become a true passion project for her.
"We are purchasing a bank in Salt Lake City, Utah of all places. White bank is going to be converted to a Black bank to help elevate communities. Not just our communities, but communities that have been marginalized," King said.
As she looks toward the future, those strong eternal flames, like her father and mother, will always be her guide.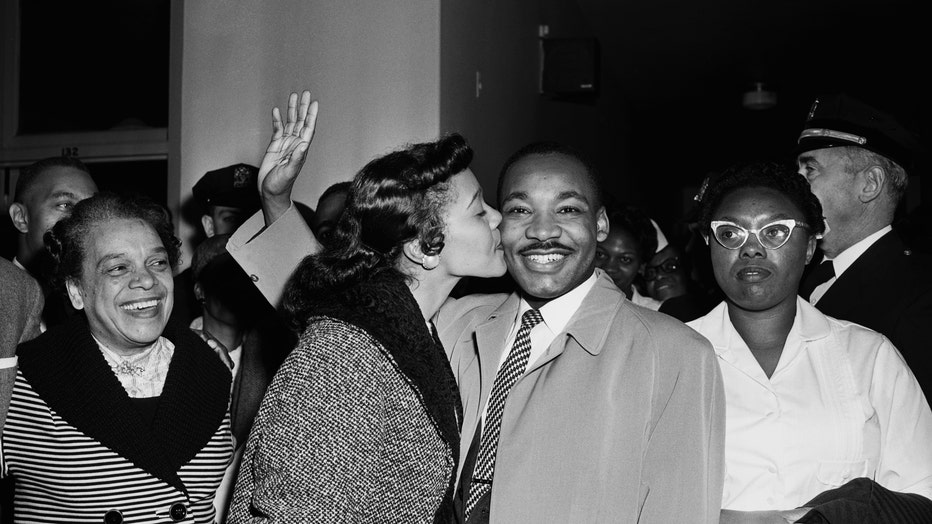 (Original Caption) 10/3/1958-New York, NY: Martin Luther King (1929-1968), Leaving Harlem Hospital with his Wife Coretta.
"We look forward to continuing to build an army of non-violent practitioners through the King Center," King said. "I'm very serious about that work and creating a beloved community. My father said that non-violence is the pathway."
"What I see is: We are repeating something. We are in a cycle. How do we break that cycle? So for me, the heavy focus is how do we teach people to do what Dr. King did? That's to use philosophy and the strategy of non-violence to address injustice wherever we find it," King continued.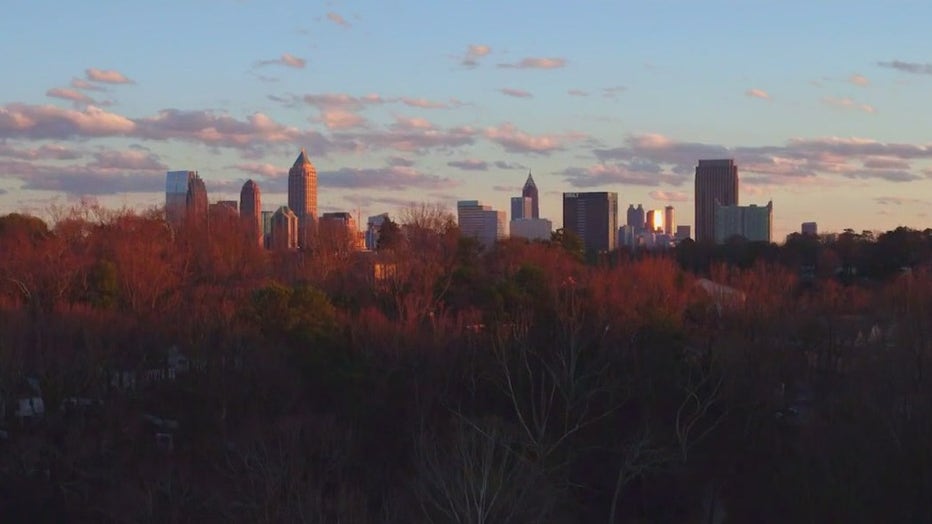 Atlanta city skyline (FOX 5 Atlanta)
Wherever she goes, and whatever she does, King knows Atlanta will always be home.
"My ancestors: Great-grandfather, grandfather, father and mother made a mark in this city, and I hope I will be able to continue that legacy," King said. 
King is passionate about the organization 'Non Violence 365'. As a gift to celebrate her birthday, click here to learn more about it.