'No excuses': Marietta driver gets in 2 accidents in less than an hour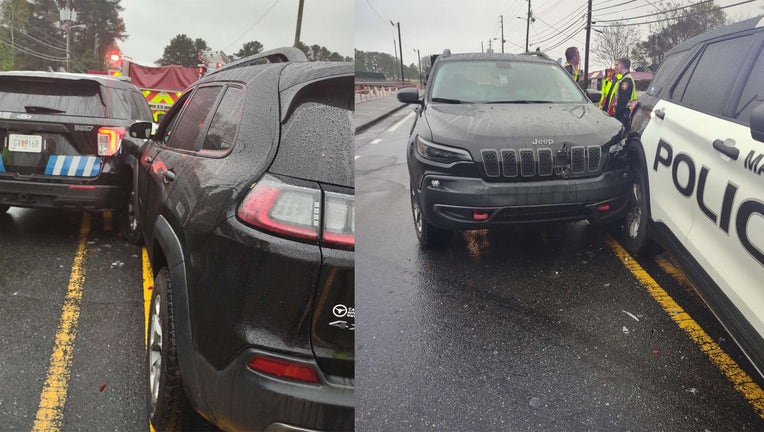 article
MARIETTA, Ga. - A driver's bad case of the Mondays left Marietta police shaking their heads earlier this week.
The Marietta Police Department posted on Facebook photos of two crashes - one involving a police vehicle Monday morning.
According to police, the driver was given two tickets for two different accidents within less than 40 minutes of each other.
The second accident involved the parked police car, which officials say had its blue lights activated.
The driver was sober, but she told police that she was distraught and "had a lot going on this year."
"Only drive if your head is in the game," a spokesperson for Marietta police wrote on Facebook. "Driving is a huge responsibility. Please make sure you are ready to leave all distractions behind when you get behind the wheel of a car."
The driver received back-to-back report and citation numbers.
Thankfully, no one was injured in either accident.