Inflation drives Manuel's Tavern owner to 'hit the nuclear button' on menu
ATLANTA - In its 67 years of business, Manuel's Tavern has hosted presidents and celebrities. As prestigious as it sounds, it also has a reputation for being the 'people's pub' with low prices.
But now, they're feeling the squeeze of inflation.
"We have been eating those cost for so long, and now it was clear that we couldn't eat them any longer," the tavern's owner, Brian Maloof, told FOX 5.
The pressure led him to make a very difficult, and unprecedented, decision.
 MANUEL'S TAVERN RAISES PRICES TO COMPETE WITH INFLATION
"To hit the nuclear button on the price increases, I felt like I need to let our loyal and regular customers know what I was doing and why," he said.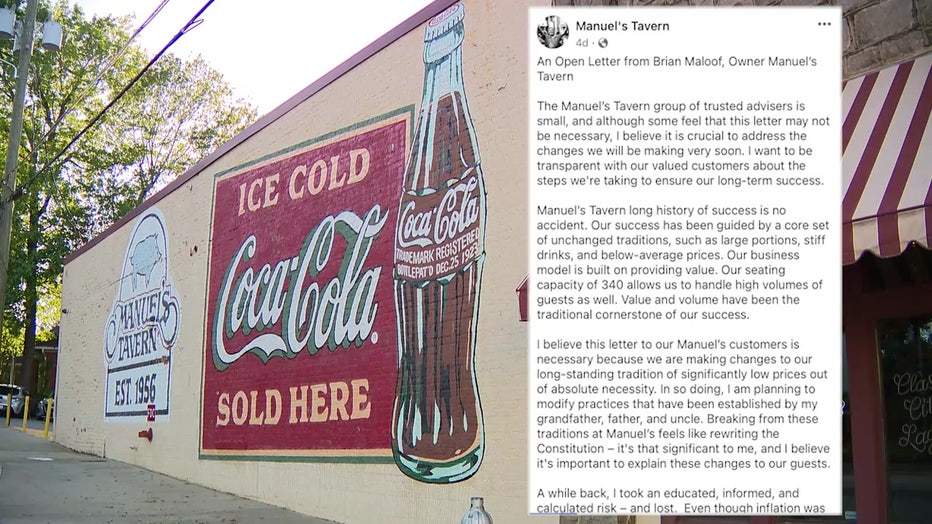 Manuel's Tavern, Owner's Open Letter
That's why Brian Maloof wrote a transparent letter to his regulars via Facebook. He laid everything out on the table.
"We have these inflationary pressures that everybody is experiencing with the cost of food," he said. "We've had a tremendous increase in the cost of labor."
The bar has been open for nearly seventy years on North Highland Avenue. The pandemic almost killed them, but they hung on eating the losses.
But now, Maloof admits in order to survive they have need to raise the prices on everything, from beer to burgers, by about 6.5%.
"Manuel's Tavern is a real good symptom of this, prices are going to have to go up," said Dr. Raymond Hill, an Emory University economics professor.
Hill said while the rate of inflation has slowed, the little guys will always feel the ripple.
"You can't have trillion-dollar-plus deficit and not expect inflation," he said plainly.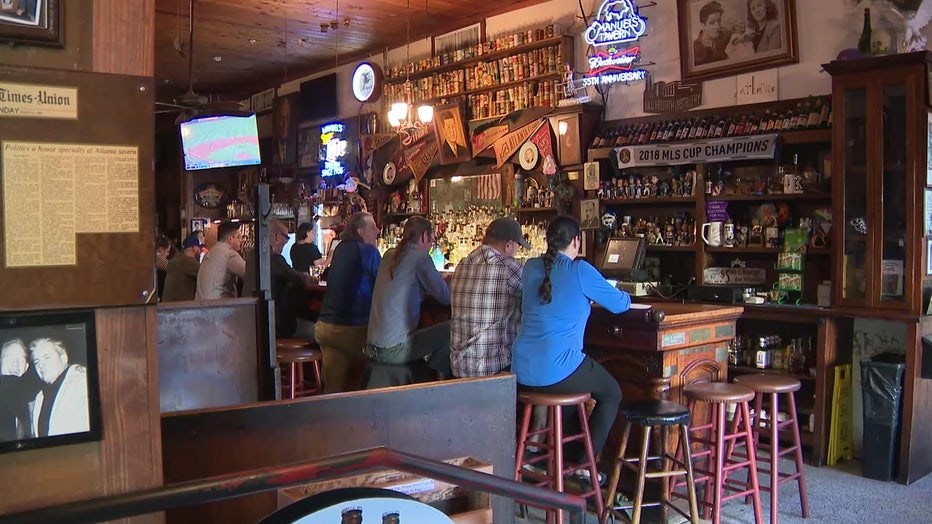 Manuel's customers flooded the comment section – and the bar section – with support as the service industry across the country struggles.
"What we're experiencing is no different from [what] any other restaurant has been experiencing," Maloof said.
Maloof told FOX 5 if the cost of business goes back down, his prices would follow.