Man caught on camera vandalizing Atlanta's Tabernacle music venue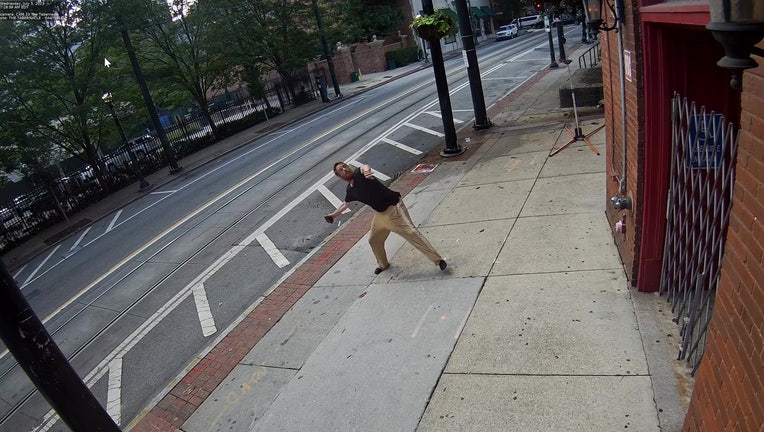 article
ATLANTA - Atlanta Police are asking for the public's help in finding a man who damaged a popular music venue.
Officials say on July 6, the man used a brick to damage a window at the Tabernacle, which is located on the 100 block of Luckie Street.
In security footage shared by police, the man is seen hurling a brick at the building.
After the brick rebounds, the bearded man picks it back up and throws it again before leaving the area.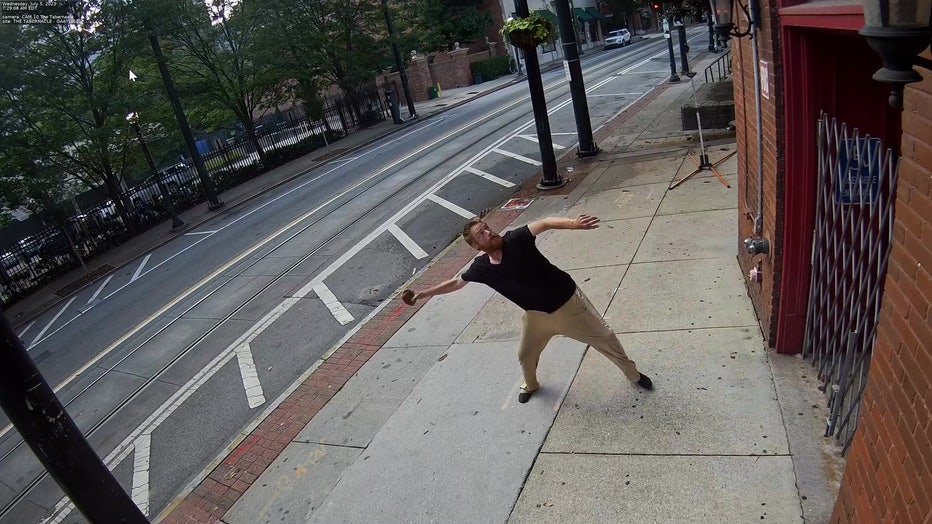 If you have any information that could help identify the man, call Crime Stoppers at (404) 577-TIPS (8477).