Man Proposes with Wisdom Tooth Ring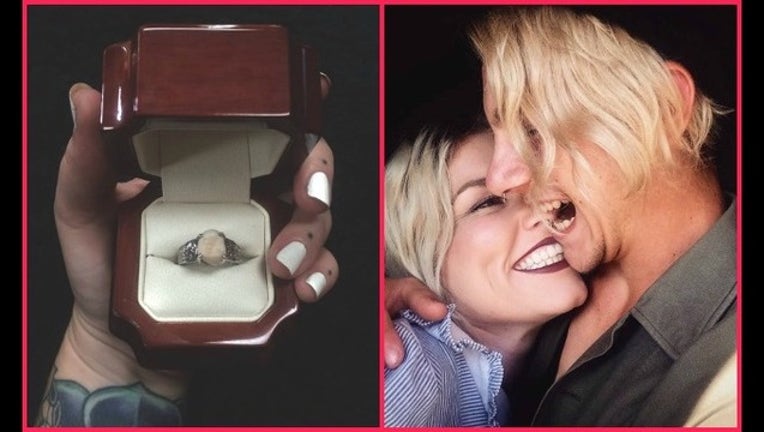 article
Every woman dreams about the day her soul mate will pop the question.
The perfect location, time, and the ring! For Carlee Leifkes that day came on October 30th.
Her fiancé Lucas Unger's proposal has caused a lot of buzz on social media.
Unger had a custom ring made at Bridewell Diamonds and Jewelry with his wisdom tooth as the centerpiece.
Although the proposal was a surprise, the couple designed the ring together. They liked the idea of an antique setting in 14k white gold.
The couple's happy moment was posted on Facebook. After the posting, they started to receive negative feedback.
"Aside from the hateful comments on my ring itself, people have also been ripping on our relationship and how it won't last based on the length of us being together," said Leifkes.
But with the negative comments has also come support from friends, family, and strangers.
"We understand marriage is a lifelong commitment and not an impulsive decision, we are committed to each other and have been 'over the moon' with happiness since meeting," Leifkes explained.
Leifkes shared her story and photos with FOX 5 Atlanta because she wants other women know that you don't always have to take the traditional path just because everyone else does.
"Diamonds are not always a girl's best friend, your significant other is," she said.