Man pleads guilty to supplying friend with deadly drug dose months after her sister overdosed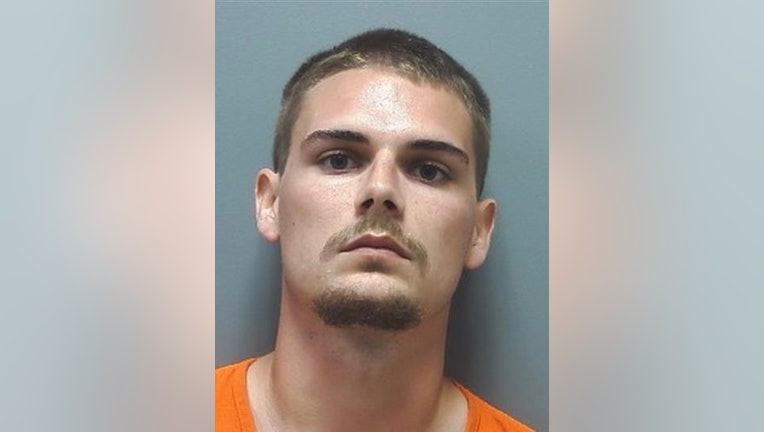 article
WOODSTOCK, Ga. - A young Woodstock man faced a judge earlier this month and pleaded guilty to supplying a friend with a deadly dosage of mixed drugs.
Michael Dalton Waters, 23, entered the non-negotiated plea on Aug. 7. The charges he faced stemmed from an incident that took place May 23, 2021.
That night, Cherokee County officials said Waters crushed a pill he claimed was Percocet into powder form and gave it to 20-year-old Talley Power and her 19-year-old friend.
Power was found unresponsive in her home the next morning. She later died.
The toxicology report showed 14 micrograms of fentanyl and .21 micrograms of Tramadol in her blood.
Waters was charged with involuntary manslaughter and distribution of controlled substances.
Power's family was extra emotional in court. They said that just months earlier, Waters also provided Power's sister, Baylee, with a lethal dose. Her death, however, was ruled an accident. He was not criminally charged then.
"While the defendant may not have intended to kill Talley Power by giving her narcotics on the night of May 23, 2021, he knew that his actions were dangerous, and he knew all too well that fentanyl kills," said Deputy Chief Assistant District Attorney Robert Morton. "Over the course of eight months, this man was directly involved in the death of two sisters. Through his actions, he destroyed a family, leaving unbearable grief in its place."
Waters has been ordered to serve a 40-year sentence, spending the first eight years in prison. Superior Court Judge Tony Baker also ordered him to avoid alcohol and drug use and receive treatment for mental health and substance abuse. He has been prohibited from having any contact with listed family members of Talley and Baylee Power.