Man forces way into home by holding gun to head of victim, according to Conyers police
CONYERS, Ga. - The Conyers Police Department is looking for a man who allegedly forced his way into a home at Keswick Village Apartments after putting a gun to another person's head.
The police department said it happened around 4:30 p.m. on July 26. A woman claims a man put a gun to her son's head and followed him into their apartment. The thief then demanded money from the woman and stole her phone and another handgun.
Investigators have released a sketch of the man, created by Georgia Bureau of Investigation, based on victims' accounts, and are offering up to $2,000 through Crime Stoppers of Greater Atlanta for information leading to an arrest.
Lead investigator on the case, Detective Kayla Hinds, says the thief followed the child home, where his mother and another child were inside.
He took $300, a cell phone and a handgun.
"This is a very bold individual I think to do this in broad daylight," said Detective Hinds.
Some residents FOX 5 spoke with say they had no idea the crime even happened.
"This is my first time hearing it. We didn't get no notification. I would like to be notified," said Wanda White, who has lived at the complex for several years. "I mean that's horrifying because I have grandchildren."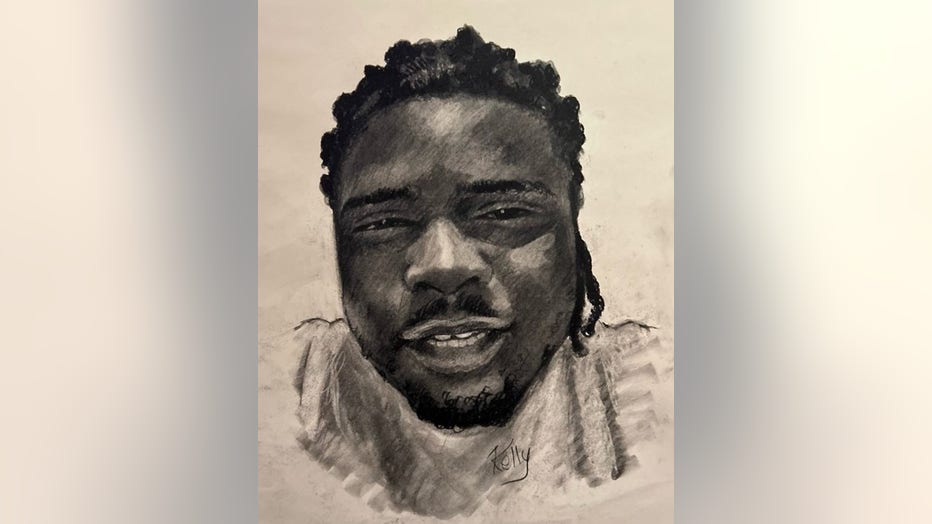 (Conyers Police Department)
"Kids don't deserve that," said resident Timmy Jefferson. "I'll probably be on alert about what goes on and pay close attention to what's going on with my surroundings and everything."
FOX 5 has reached out to the complex's management for comment, but did not immediately hear back. 
As for whether the crime was random or targeted at its victims, police say they are still investigating. 
The potential suspect is between 28 and 30 years old. He is 5-feet-4-inches tall and has a stocky build. His hair is in braids and it is chin length. He also has chin hair and possible tattoos on his arms. He was last seen wearing a white T-shirt, gray sweatpants and a pair of sneakers.
Police are asking for anyone with information about the crime to submit a tip by contacting Crime Stoppers Greater Atlanta at 404-577-8477 or visiting CrimeStoppersAtlanta.org. There is a $2,000 reward available for the person who provides information leading to his arrest.