Man, Dog Rescued from Flooded Truck in Texas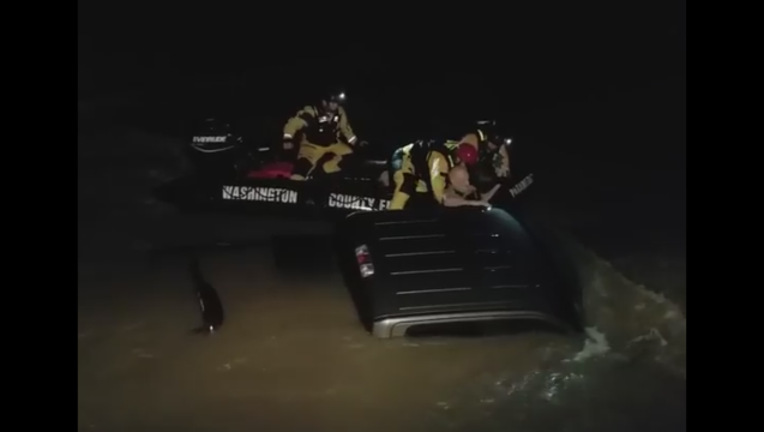 article
NAVARRO COUNTY, Texas - Over 20 inches of rain fell overnight in Navarro County, Texas, triggering widespread flooding that shut down roads.
Emergency responders performed dozens of water rescues, according to local media. The Corsicana airport recorded just over 19 inches of rain from 11 p.m. on October 22 to 7 a.m. on October 24.
A freight train overturned when it hit high water and the tracks were washed out. Two crew members were rescued.
The uploader, who works with the Corsicana Fire Department, said this video shows the rescue of a man and dog stuck in the high water for four hours. Responders had trouble locating the vehicle in the dark, but the man spotted their flashlights scanning the water. He was taken to the local hospital after being rescued.