Man Arrested after Puppies Stolen from Woman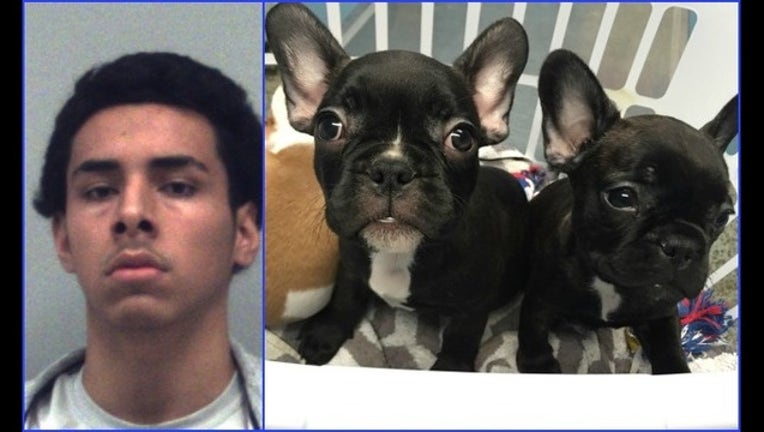 article
GWINNETT COUNTY, Ga. - Gwinnett County Police helped reunite two French Bulldog puppies with their owner.
Officers took a call from a woman who said her puppies were just stolen from the 900 block of Duluth Highway.
The victim, from Alabama, told the officers that she posted an ad on the Internet.
The suspect the woman he would pay her extra to drive the puppies to Lawrenceville. 
After the two met, the suspect pushed the puppy owner and grabbed the puppies and took off.
Ronald Junior Camenish, 18, was arrested for robbery after officered located the dogs at his home.
Camenish was booked into the Gwinnett County Jail.