Louisiana police officer comforts 4-year-old girl after car accident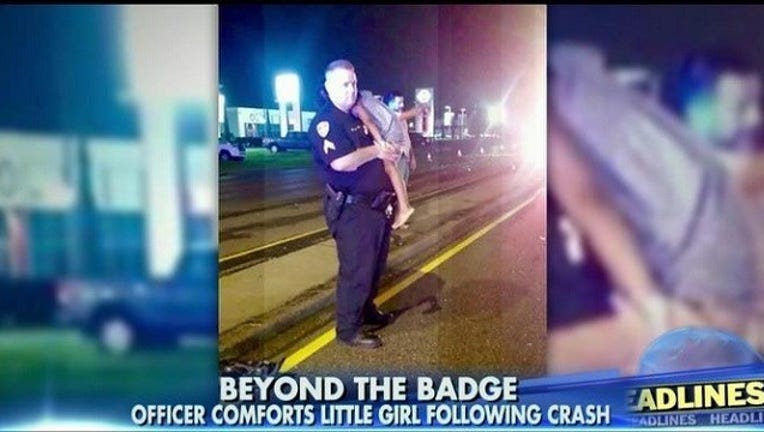 article
A photo of a Louisiana police officer comforting a young girl after a car accident is going viral.
Sgt. Duke Staples of the Baton Rouge Police Department (BRPD), arrived at the scene Thursday night to find a 4-year-old girl walking barefoot in an area covered in broken glass.
The girl's mother and sister were injured in the crash. Staples picked up the child and comforted her until another family member arrived to pick her up.
Her mother and sister were taken to a hospital for treatment. Their conditions were not released by authorities.
Staples was recognized by his police department for "his service and kindness to a little girl who had just experienced a tragic incident."
BRPD posted a photo on their Facebook page that has been shared over 63,000 times.

More from FOX News