Man shoots Loganville mother before taking own life, police say
LOGANVILLE, Ga. - Police in Loganville were at the scene of a deadly double shooting on Monday morning. Family members said a young mother was shot and killed by a man she was breaking up with. 
The Loganville Police Department responded at around 10 a.m. on Lakeside Court. Police said 31-year-old Clinton George Cunningham shot and killed 30-year-old Andanae DeShawn Gates then took his own life as officers were arriving.
The family said Gates and Cunningham had a fight on Sunday night and Gates wanted to end the relationship. Gates dropped off her daughter at elementary school on Monday morning. Loganville police found the bodies less than two hours later. 
"We can confirm this is a case of murder-suicide based on evidence from the scene and eyewitness statements," Chief MD Lowry said. 
Neighbor Terrence Tamplin said he was surprised to hear a woman screaming Monday morning.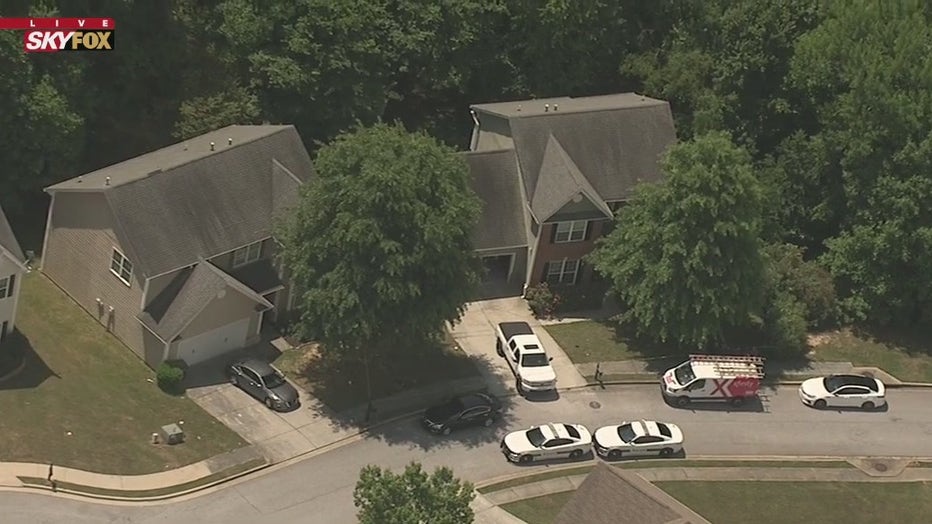 SKYFOX 5 showing police investigating Lakeside Court where officers received a report of a person shot.  (FOX 5 Atlanta)
"The sister, I guess was screaming no no no and the police came like 10 minutes later," Tamplin said.
Those screams came from Cunningham's sister Monday morning, who police confirm witnessed the violence. 
"It's crazy, me and my kids live here. You wouldn't think nothing like this would happen," Tamplin said.