Little Girl Rushes Dad at Homecoming Ceremony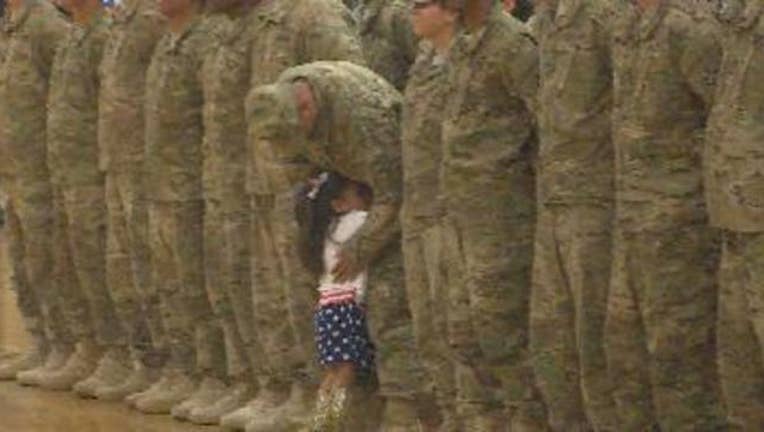 article
COLORADO SPRINGS, Co. - Sometimes you miss your dad so much you just can't wait any longer to give him a hug. That's exactly what happened to Dan Oglesby's little girl when she saw him standing in formation early Tuesday morning. 
According to KKTV 11 News, the girl stolen the show and everyone's hearts when she raced across the room and into her fathers arms. 
"She was excited. She spotted me from a couple rows back and she couldn't contain herself. I wasn't going to tell her no.
Oglesby and his unit, the 3rd Armored Brigade, 4th Infantry Division had just returned back from an eight month long deployment in Asia.