Lawyers representing homeless man in I-85 bridge fire holding news conference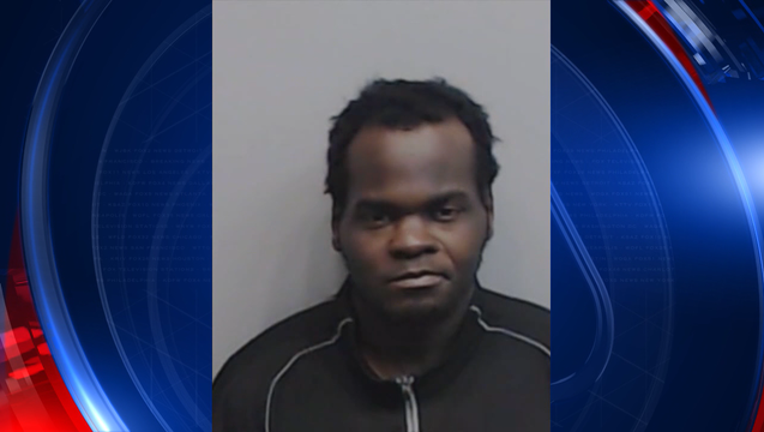 FULTON COUNTY, Ga. - Attorneys representing the homeless man accused in the Interstate 85 overpass collapse are held a news conference Friday, stating they're concerned he's being used as a "scapegoat" by government officials to avoid pubic scrutiny and accountability.  
Basil Eleby, 39, is being charged with first degree arson and first degree criminal damage to property.
On March 31, the Atlanta Fire Rescue Department responded to a fire burning underneath the Interstate 85 Bridge on Piedmont Road. As firefighters worked to extinguish the fire, the I-85 bridge collapsed.
Complete coverage: I-85 Collapse
After the fire was extinguished, the fire department located 39-year-old Sophia Brauer and 57-year-old Barry Andrew Thomas. While conducting interviews with the two individuals in conjunction with the Bureau of Alcohol, Tobacco, Firearms, and Explosives, Thomas stated that he witnessed Eleby set a chair on fire after he placed it on top of a shopping cart. Investigators concluded that initial fire led to the collapse of the I-85 Bridge.
Investigators located Eleby and discovered he consumed drugs underneath the bridge prior to the incident. He was subsequently arrested.
Georgia DOT: Expect I-85 to reopen by June 15
Friday morning, Eleby's legal defense team was joined by members of the community who are committed to ensuring he's "zealously defended and his constitutional rights are protected." 
The Interstate-85 catastrophic fire and subsequent collapse exposed serious management deficiencies," Eleby's lawyers said in a news release. "The Coalition will ensure that government officials are held to a high standard of transparency and accountability in this matter."
Eleby's legal team includes Lawrence Zimmerman, Gerald Griggs, Mawuli Davis, Gary Spencer and Tiffany Roberts. All of the attorneys have experience with high profile case, and are representing Eleby for no charge. Eleby was indicted Friday on arson and criminal damage to property in the first degree charges.
Eleby remains at the Fulton County Jail. If convicted, he could face 25 years in prison and up to a $50,000 fine.
DON'T MISS: I-85 suspect described as 'lovely' and a 'nice guy'