Lawrenceville man accused of murdering ex-girlfriend, burning body in car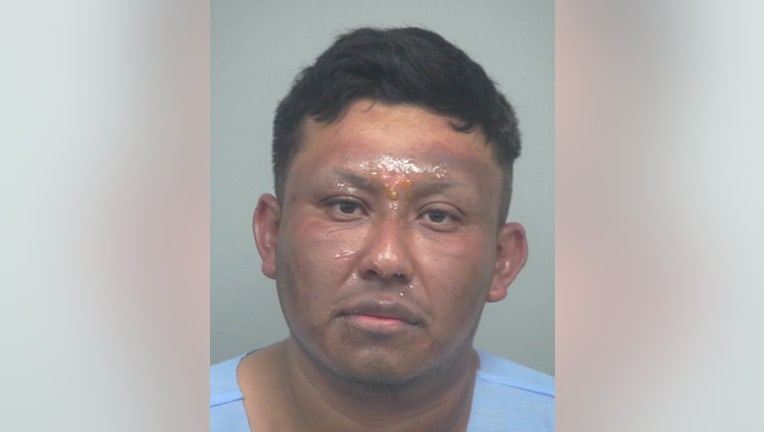 article
GWINNETT COUNTY, Ga. - A Georgia man is facing charges of murder after Gwinnett County police say he killed his ex-girlfriend and burned her body in a car.
The Gwinnett County Police Department tells FOX 5 their investigation began Thursday afternoon, when officers responded to a welfare check at the Lawrenceville home of Rubi Maldonado Nava at Club Lakes Parkway.
When police did not find Nava at her home, they began and investigation and started getting into contact with people who knew her. It was then that officials say they received information that led them to believe she had been either hurt or killed by her ex-boyfriend, 29-year-old Jahir Alejandro Conteras Sagahon.
Officers met Sagahon retuning to his home. During questioning, police say they noticed he had "severe burns on his face and hands."
In the questioning, investigators say Sagahon admitted being at Nava's house when they got into an argument while their child was present that ended with him choking her until she stopped breathing. 
The Lawrenceville man is then accused of putting Nava's body into her car, which he then allegedly drove to Oglethorpe County and set on fire.
Detectives and members of the Oglethrope County Sheriff's Office later found the vehicle, which had been severely burned and had skeletal remains inside it. The remains have been turned over to the Medical Examiner's officer for identification.
Sagahon is now booked into the Gwinnett County Jail charged with felony murder, third-degree cruelty to children, and aggravated assault.