LaGrange police looking for person(s) responsible for severe abuse of dog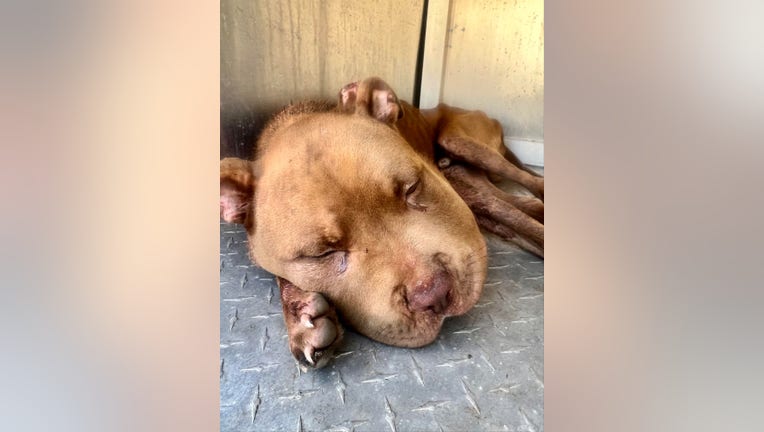 article
TROUP COUNTY - Police in LaGrange are looking for whomever is responsible for the severe abuse of a dog that was found on Gordon Commercial Drive.
According to the LaGrange Police Department, they received a call about a stray dog shortly before 1:30 p.m. Aug. 16. When they arrived, bystanders directed officers to a factory in the area where the dog had wandered inside and laid down.
Officers found the animal and discovered it had a large laceration on its neck, probably from a collar or chain. The dog's head was swollen and had other injuries that resulted in a maggot infestation.
The officers immediately took the dog to a local veterinarian who determined the animal could not be saved.
The LaGrange Police Department considers this to be an aggravated animal cruelty case and needs the public's help to identify the owner of the animal (picture attached to this press release). If you have any information that could help, please contact LPD's Animal Services at 706.298.3606 or the LaGrange Police Department at 706-883-2603. Anonymous information can be provided to Troup County Crimestoppers at 706.812.1000.