Kemp names commission to look into state senator indicted in Georgia election interference case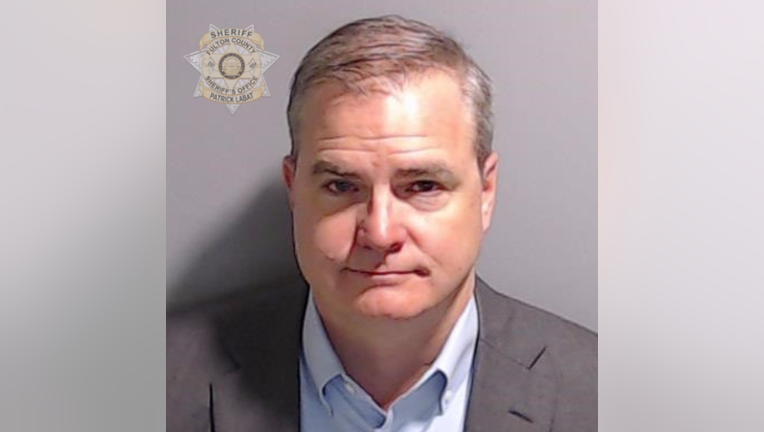 article
ATLANTA - Georgia Gov. Brian Kemp issued an executive order Friday to create a review commission to determine whether state Sen. Shawn Still is fit to keep his seat in office.
Still is one of 19 people, including former President Donald Trump, charged in Georgia's RICO case in Fulton County alleging interference in the 2020 election.
Prior to being voted into the General Assembly, Still served as one of the 16 alternate Republican Electoral College electors who signed documents falsely claiming Trump won. He also sued to decertify all of Georgia's presidential election results based on allegations there were problems with voting equipment in Coffee County, which was voluntarily dismissed three weeks later.
Stills was indicted on one felony count of violation of the state's RICO (Racketeer Influenced and Corrupt Organizations) Act, one felony account of impersonating a public officer, two felony counts of forgery in the first degree, two felony counts of false statement and writings, and one felony count of criminal attempt to commit filing false documents.
LIST OF WHO HAS ENTERED PLEA IN GEORGIA ELECTION INTERFERENCE CASE
The executive order states "the review commission shall determine if the indictment related to and adversely affects the administration of the member's office and whether the rights and interests of the public are adversely affected thereby."
Attorney General Chris Carr, state Sen. Steve Gooch and state Rep. Chuck Efstration have been appointed to the commission to investigate Still. They've been instructed to send a written report back to the governor within 14 days about what they found.
Trump and his 18 co-defendants were indicted Aug. 14 for violating Georgia's RICO Act and other charges related to the 2020 election results in Georgia. The grand jury indictment was issued following a 2-and-1/2-year investigation by Fulton County District Attorney Fani Willis and a recommendation for indictment by a special grand jury earlier in the year.
Offenses listed in the indictment include an alleged request from Trump to Georgia's Secretary of State, Brad Raffensperger, to alter votes. Other charges include making false statements and writings, impersonating a public officer, filing false documents, influencing witnesses, conspiracy to defraud the state, and perjury, among others.
RUDY GIULIANI PLEADS NOT GUILTY IN GEORGIA ELECTION INTERFERENCE CASE 
Additional defendants in the case include Trump's former lawyer, Rudy Giuliani, and former White House Chief of Staff, Mark Meadows. All defendants were ordered to surrender to the Fulton County Jail by noon on August 25. Initially, Willis requested a trial date in March 2024, but that request has since been amended to October 23, 2023. Trump continues to assert that he won the election and claims that he is now facing persecution.