Jury being selected for indicted Alabama GOP House speaker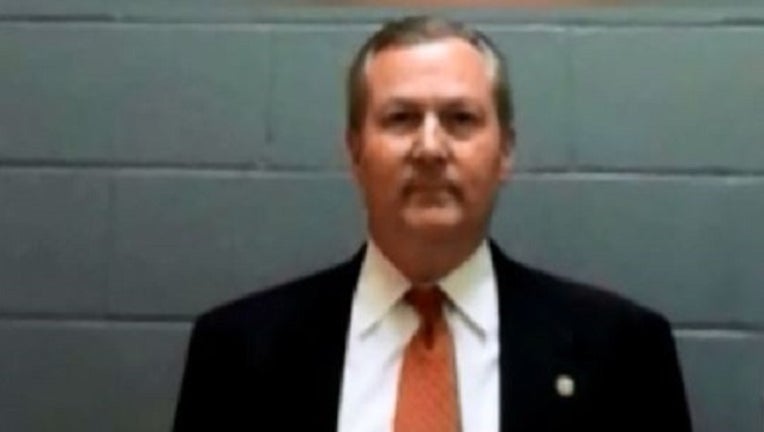 article
OPELIKA, Ala. (AP) — Jury selection began Monday in the corruption trial of Alabama House Speaker Mike Hubbard, who is charged with violating the tough state ethics law passed by the Republican-controlled Legislature he helped bring to power nearly six years ago.
Hubbard is accused of using his office as House speaker and past position as Alabama Republican Party chairman to benefit his clients and businesses — 23 felony ethics charges in all, each punishable by up to 20 years in prison.
He has maintained his innocence and said his transactions were legal.
During legislative sessions, Hubbard, 54, presides with gavel in hand over the Alabama House of Representatives as one of the most powerful politicians in the Deep South state. On Monday, he sat flanked by defense lawyers in a wood-paneled courtroom, looking over at the potential jurors who could decide whether he continues in power or goes to prison.
Attorneys began questioning nearly 100 prospective jurors on Monday ahead of opening statements next week. Most said they had read or seen news stories about the case, which has dominated headlines in Alabama since Hubbard's indictment in 2014. Two potential jurors raised their hands when asked if they already had a fixed opinion about his guilt or innocence.
Lee County Circuit Judge Jacob Walker read off the list of potential witnesses that includes some of the most prominent names in state politics and business. Alabama Gov. Robert Bentley, former Gov. Bob Riley and many Alabama lawmakers are expected to be called by the prosecution to testify.
Bentley himself is weathering a scandal, facing calls for his impeachment after the exposure of his relationship with a former aide. Meanwhile, Chief Justice Roy Moore has been suspended over accusations that he violated judicial ethics by trying to block same-sex weddings, despite the U.S. Supreme Court decision effectively legalizing gay marriage.
Hubbard, first elected to the House in 1998, lashed out as what he called a culture of corruption in state government as he led the Republican takeover in 2010, ending 136 years of Democratic control of the Alabama legislature. One their first actions with Hubbard as speaker was to pass the tough new ethics law.
Hubbard is accused of steering GOP campaign printing work to one of his companies; asking lobbyists and corporate leaders for employment, investments or help finding clients; lobbying the governor's office on behalf of one of his clients; and taking legislative action that could have steered Medicaid pharmacy business to a client of one of his companies.
Prosecutors have painted Hubbard as a politician consumed by greed as he ascended to the top of the state's political hierarchy. They are expected to introduce emails he sent that make him seem desperate for more work and investments.
His defense has suggested that prosecutors are stretching the bounds of the ethics law and trying to criminalize Hubbard's efforts to make a living. Defense lawyer David McKnight described Hubbard as a salesman and entrepreneur who also happens to be a politician. He asked potential jurors if they ever sent an email they wouldn't want read aloud in front of strangers, or if they would be offended by emails with "pushy" salesman language.
"Admittedly you are going to see some emails where he's trying to get more business, trying to get more clients, trying to get more customers," McKnight said.
Hubbard has said little about the corruption case in public since a judge issued a gag order.
"I'm confident when the truth comes out that I will be exonerated and my name cleared." Hubbard he told The Associated Press in January.