1 arrested, 3 at-large after break-in at Jurassic World Exhibition in Atlanta
Police say four people broke into the Jurassic World Exhibition at Atlanta's Pullman Yards caused hundreds of thousands of dollars in damages on May 28, 2023. (FOX 5)
ATLANTA - Burglars caused hundreds of thousands of dollars in damages at the Jurassic World Exhibition at Atlanta's Pullman Yards late Sunday evening, according to Atlanta Police.
The exhibit, which opened on Friday, was broken into by four individuals sometime around 9:30 p.m., according to Atlanta Police. The quartet of burglars was spotted on surveillance video damaging several exhibits.
The next morning, police say a security guard spotted one of those four. He was taken into custody.
Police identified the man as 19-year-old Acauan Carvalho Van Deusen.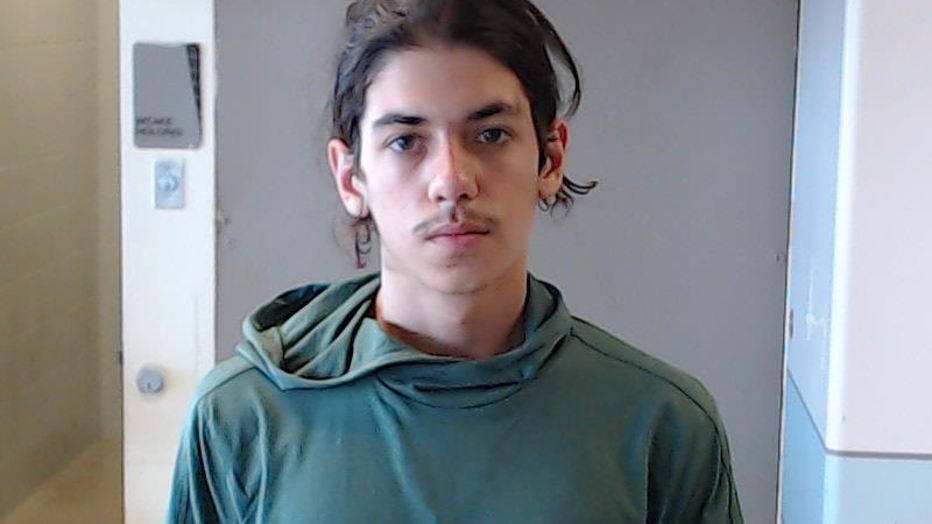 Acauan Carvalho Van Deusen (Atlanta Police Department)
He was charged with second-degree burglary and booked into the DeKalb County Jail.
No details were released on the other three individuals.
MORE: ATLANTA'S PULLMAN YARDS BECOMES A 'JURASSIC WORLD'
The Jurassic World Exhibition opened in Atlanta on May 26, 2023. (FOX 5)
Producers of the exhibit told Good Day Atlanta's Paul Milliken that Animax Designs in Nashville took 18 months to fully design, build, and construct the dinosaurs. The facility utilized about 140 people, from artists, to engineers, to painters, to creatives.
There was no mention of the incident on the exhibit's official social media channels.
Anyone with information about the break-in is asked to call the Atlanta Police Department.