Johns Creek Police Save Man's Life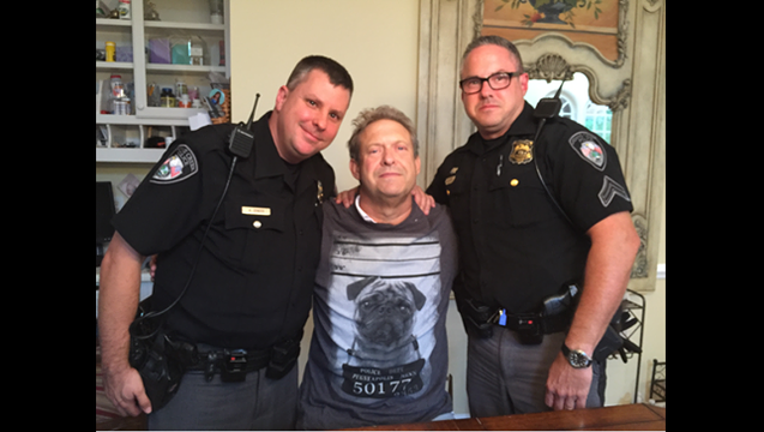 article
JOHNS CREEK - The Johns Creek Police Department is crediting the medical training of its officers for saving a man's life.
Corporal Richard Gray and Officer Adam Zenzer were called to the Chartwell subdivision on September 23rd. They arrived to find Tony Golden lying on the floor and having trouble breathing.
The officers worked together and applied the Automated External Defibrillator (AED). They were advised to issue a shock and they did.
Police said Golden started to breath on his own for a few seconds and then stopped again. Without hesitation, Corporal Gray started chest compressions, while Officer Zenzer began mouth-to- mouth. Firefighters and medics arrived and took over the CPR on Golden. Police said they had to shock him three more times.
Golden not only survived, but the officers had the pleasure of visiting him a few days later at his home. Golden is doing well and recovering from the ordeal.
The officers said they are looking forward to tasting Golden's Italian cooking when he is fully recovered.