Jamie Hood takes the stand in murder trial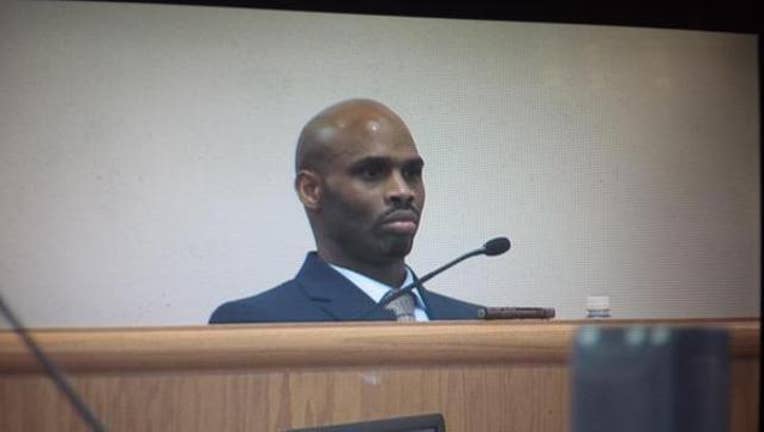 article
Jamie Hood took the stand in an Athens-Clarke County courtroom Friday. He told jurors it was officer Elmer "Buddy" Christian's parents who ultimately compelled him to turn himself into Athens-Clarke County police. The surrender unfolded on live television days after hood admittedly shot and killed Officer Christian and wounded Officer Tony Howard in March 2011.
"I heard them say Christian was a deacon in the church or something. When I saw his parents, I thought of my mama and daddy," Hood told the jury comprised of Elbert County residents Friday.
Hood claimed Officer Howard roughed him up after screaming at he and his brother Matthew. The 37-year-old murder suspect says he heard his brother Timothy's voice during that scuffle. Timothy Hood was fatally shot during a run in with police several years ago.
"I heard Tim saying, 'don't let them do you like they did me man', so I pulled my gun and I shot him," Hood said.
Hood said he was running away and feared for his life, when he encountered Officer Christian driving towards him in his patrol car.
"I thought he was going to run over me and then I saw him reach toward his side. I didn't see him with a gun, but I heard my brother again saying, 'don't let them do you like that', so I shot him," Hood told jurors.
Hood said he lives with regret over the shootings, but says he is not a cop killer, and insisted he was acting in fear and self-defense. He told the jury he does not want to end up on death row.
The sequestered jury will be back in court Saturday morning.