ISIS claims responsibility for Barcelona van attack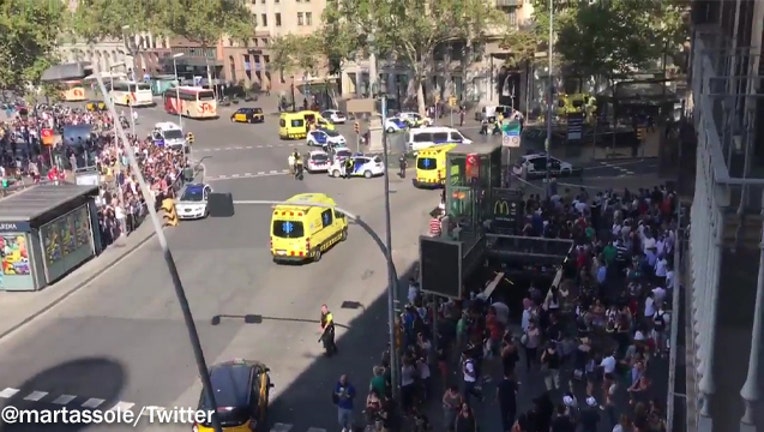 article
BARCELONA, Spain (AP) - The Islamic State group has claimed responsibility for the van attack in Barcelona that officials say killed 12 people and injured many others.
A statement carried by the extremist group's media arm -- the Aamaq news agency -- says Thursday's attack was carried out by "soldiers of the Islamic State."
RELATED: Barcelona Terror Attack: 13 dead, 50 injured after van drives into crowd in Las Ramblas district
It says the attack was in response to IS calls for its followers to target countries participating in the coalition trying to drive the extremist group from Syria and Iraq.
The statement provided no further details about the attackers.