Inmate whose execution was stayed waits on US Supreme Court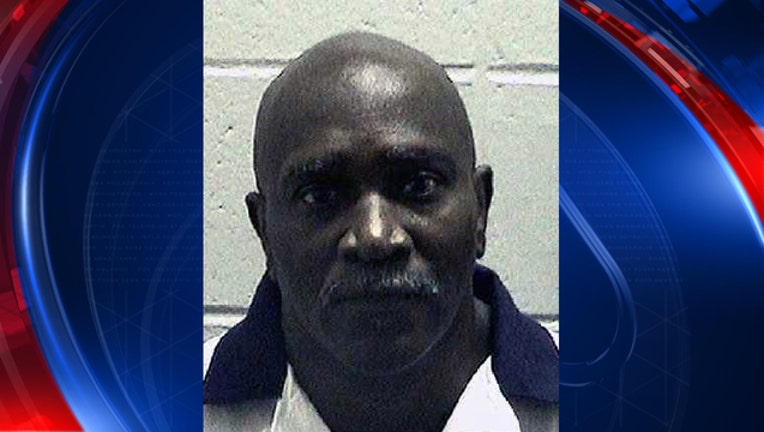 article
JACKSON, Ga. (AP) - A Georgia inmate whose execution was halted at the 11th-hour after his lawyers argued racism played a "pivotal role in his death sentence" is now waiting to see if the U.S. Supreme Court will take up his case.
Keith Leroy Tharpe, known as "Bo," was set to be put to death at 7 p.m. EDT Tuesday, but the hour came and went as the justices considered his request to stop the execution. Just after 10:30 p.m. EDT, the court announced the temporary stay.
Tharpe, 59, was convicted of murder and two counts of kidnapping in the September 1990 slaying of his sister-in-law, Jacquelyn Freeman.
In interviews with Tharpe's legal team years later, a white juror in the case freely used the N-word and said his study of the Bible had led him to question "if black people even have souls," according to court filings.
"In my experience I have observed that there are two types of black people: 1. Black folks and 2. (N-words)," juror Barney Gattie told Tharpe's legal team, according to a sworn statement he signed in 1998.
Freeman came from a family of "good black folks," and Tharpe didn't fit into that category, so he should be executed for his crime, Gattie said.
When questioned by state lawyers, Gattie said he had been drinking when he talked to Tharpe's legal team. He also said they hadn't told him he was signing a sworn statement or what it would be used for and that his comments were "taken all out of proportion" and "misconstrued," according to filings by state attorneys.
Gattie testified that he didn't mean the N-word as a racial slur, that he used it to refer to no-good people regardless of their race, a state filing said. He said he voted to sentence Tharpe to death because of the evidence against him, not because of his race.
State and federal courts have ruled that Gattie's statements and some other evidence cannot be used because of a state evidentiary rule that prohibits jurors from impeaching their verdicts.
Tharpe's lawyers argued that two U.S. Supreme Court rulings earlier this year open the door for that evidence to be admitted. They asked a federal court in June to reopen his case to consider his claims of juror racial bias.
The Supreme Court in March ruled that if a juror states clearly that he relied on racial stereotypes or animus to reach a conviction, the rules that bar jurors from impeaching their verdicts can be set aside so the judge can determine whether the right to a fair trial was upheld.
U.S. District judge Ashley Royal declined to reopen the case, saying there's no evidence that race was brought up during the jury deliberations and that the case did not demonstrate the required extraordinary circumstances to merit reopening it.
A three-judge panel of the 11th U.S. Circuit Court of Appeals declined to halt Tharpe's execution, saying he didn't make a "substantial showing" that his constitutional rights were denied. The appeals court also said that if Tharpe wanted to rely on the Supreme Court ruling in March, the issue would have to be taken up first in state court rather than federal court.
Tharpe's lawyers appealed the 11th Circuit ruling to the Supreme Court and also launched an ultimately unsuccessful bid to get a state court to examine the alleged juror racial bias.
The Supreme Court issued the temporary stay to give the justices time to review the 11th Circuit ruling and to decide whether they want to take on the case. The case had not yet been slotted for a conference, where that decision would be made.
Tharpe's wife left him in August 1990, taking their four daughters to live with her mother. About a month later, on Sept. 25, 1990, Tharpe's wife was driving to work with her brother's wife when Tharpe used a truck to block them. Armed with a shotgun, he ordered them out of their vehicle and fatally shot Freeman during an argument over whether his estranged wife would go with him, his lawyers have said.
About three months after the killing, Tharpe was tried, convicted and sentenced to death.