Inmate: Alabama secretive about execution details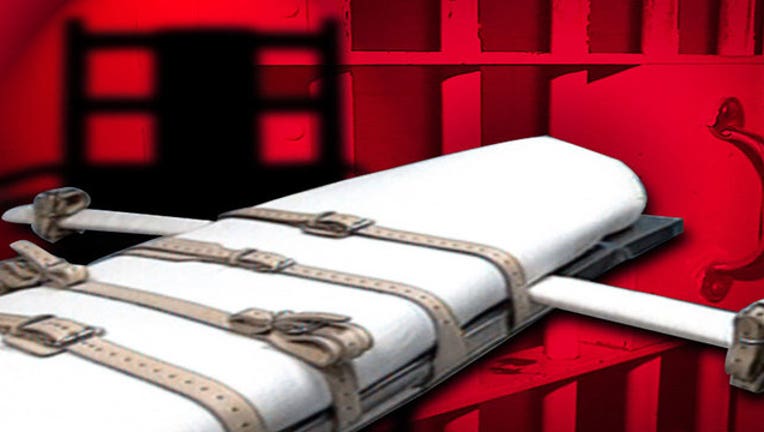 MONTGOMERY, Ala. (AP) - Lawyers for a condemned Alabama inmate are arguing that a court should block an eight execution date for their client because there are multiple unresolved questions about the legality and humaneness of the state's lethal injection procedure.
In their motion filed in Alabama Supreme Court on Wednesday, lawyers for Tommy Arthur argued that the Alabama Legislature has the responsibility to decide the execution drug combination but instead lets the Department of Corrections make the decision. They filed a related court challenge in Montgomery Circuit Court alleging that the state has unlawfully abdicated death penalty decisions to "unaccountable bureaucrats, whose secretive decisions are exempt from oversight by the people."
The prison system uses the sedative midazolam to render inmates unconscious at the start of the procedure, a drug that has come under criticism. "There are well-accepted scientific reasons why midazolam is not used as a general anesthetic," Arthur's lawyers wrote.
Arthur's lawyers said the state has refused to turn over records related to the state's last two executions, including one in which the inmate repeatedly coughed for the first 13 minutes of the procedure.
"Mr. Arthur requires these records ... to ensure that he is not subject to a similar botched execution," Arthur's lawyers wrote.
Arthur was convicted of murder in the 1982 slaying of Troy Wicker. Investigators said Arthur was having an affair with Wicker's wife and she paid Arthur $10,000 to kill her husband. Arthur was on a prison work-release program for the slaying of his sister-in-law at the time of Wicker's killing.
The U.S. Supreme Court halted Arthur's execution in November on the same evening he was set to die by lethal injection.
Alabama officials last month asked the state court to set an expedited eighth execution date for Arthur. The request came a day after the U.S. Supreme Court turned down Arthur's latest appeal.
"Arthur has successfully manipulated the state and federal courts with meritless litigation to avoid his execution date seven times," Assistant Attorney General J. Clayton Crenshaw wrote in court papers filed last month.