HSBC staff sacked over mock ISIS beheading video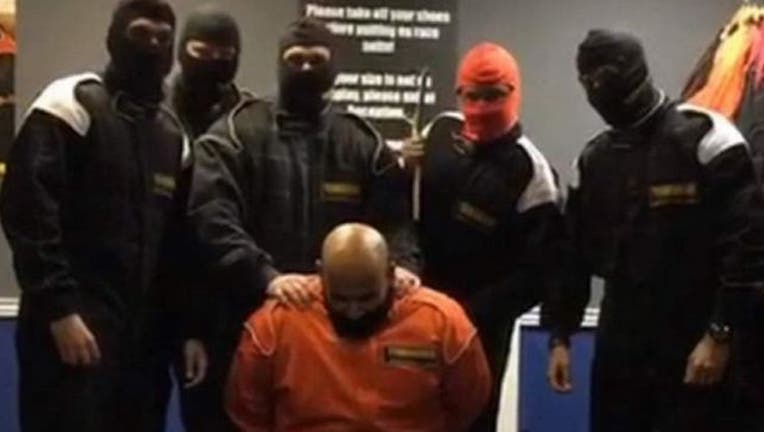 article
Six staff from Britain's biggest bank have been sacked after a video appeared online showing them taking part in a mock Islamic State style killing.
The footage is believed to have been taken during a team-building day and showed the workers dressed in overalls and balaclavas at a go-karting center.
They were seen staging a beheading scene with five of them laughing and joking as a colleague in an orange jumpsuit knelt at their feet.
One clutched a coat hanger, apparently as a fake knife, while another held the man in the jumpsuit by the shoulders.
According to The Sun newspaper a worker shouted "Allahu Akbar" - meaning God is greatest in Arabic.
An HSBC spokesman said: "We do not tolerate inappropriate behavior.
"As soon as The Sun brought this video to our attention we took the decision to sack the individuals involved.