How to score a dozen discounted Krispy Kreme doughnuts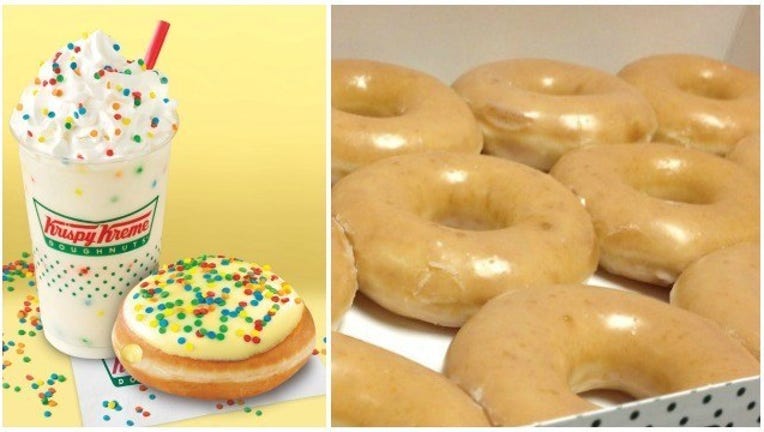 article
Krispy Kreme is going all out for its 78th birthday! 
On Friday, July 10, the doughnut shop is offering a delicious deal: get a dozen Original Glazed doughnuts for 78 cents with the purchase of a dozen of any variety doughnuts. 
They will also be offering the following tasty treats:
Krispy Kreme Birthday Cake Chiller: A sweet, creamy cupcake-flavored iced beverage topped with whipped cream and sprinkles.
 
Birthday Cake Batter Doughnut: A delicious doughnut filled with a blend of KremeTM and birthday cake batter-flavored filling, topped with a cheerful yellow icing and bright confetti sprinkles.
On social media, Krispy Kreme is asking that you use the hashtag #HBDKrispyKreme and tag them @KrispyKreme.
For a list of Krispy Kreme restaurants, click here.