House speaker faces tough cross-examination in ethics trial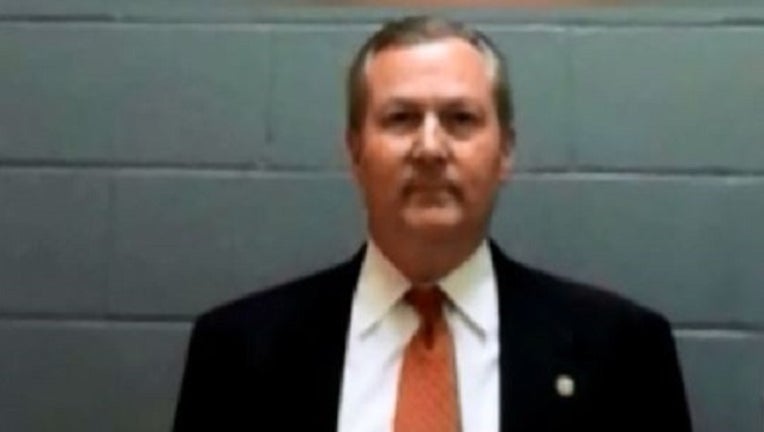 article
OPELIKA, Ala. (AP) — Alabama House Speaker Mike Hubbard faced a contentious cross-examination as he finished testifying Wednesday in his ethics trial, when prosecutors sought to undercut defense claims that his consulting contracts had nothing to do with his powerful position.
Hubbard was the sole witness called by the defense. The conclusion of his three-day testimony could open the way for closing arguments to begin Thursday afternoon.
Prosecutor Matt Hart attempted to use Hubbard's own words against him, pressing him on the content of the emails Hubbard sent and projecting them on a screen for jurors to see.
Hubbard wrote to a lobbyist who had worked at Publix saying it would be a "huge favor to me" if he could help arrange a meeting between company executives and a sippy cup manufacture in his district. The email was signed, "speaker of the house" and did not disclose a related company was also paying Hubbard $10,000 a month.
Hubbard later explained that was an automatic signature generated by his email at his business, the Auburn Network, and he didn't think it was relevant to disclose his contract. However, Hubbard's defense took a stumble when he described the email as a request for advice to a friend. Hubbard said the man recently died of an aneurism -- but Hart noted the man is still alive because he recently spoke to him, and questioned how close their friendship could be. Hubbard admitted he must have confused him with someone else.
The prosecution also accused Hubbard of contradicting sworn statements he gave to investigators in 2014 before he was indicted. Hubbard admitted he was incorrect when he told them his company and a middle man did not take a cut of Republican Party media buys.
Hubbard, under questioning from his defense lawyer, also said he thought he was free to lobby economic development officials of behalf of a client because of the wording of a letter from the lawyer from the state ethics commission. Hubbard faces 23 felony ethics charges accusing him of using his political offices, as speaker and as former chairman of the Alabama Republican Party, to obtain $2.3 million in party campaign work, investments and employment for his companies. Hubbard has maintained his innocence, saying he took precautions to obey state law. His defense has argued some of the transactions fell within exemptions for longstanding friendships and normal business dealings.
Prosecutors have periodically shown jurors a chart of the money that went to Hubbard's companies from the investments, consulting contracts and party work.
As defense lawyer David McKnight questioned Hubbard, he tried to undercut prosecution claims that the money ended up in Hubbard's pocket. Hubbard said the money went to his companies and he only took enough money to replace the salary he lost when he was laid off from a $130,000 job at a sports company.
"All of that money did not go to me," Hubbard said.
Prosecutors and defense lawyers will discuss jury instructions later this morning. The jury returns at 2:30 p.m.