Man barricaded in Cobb County home dead after shootout with police
COBB COUNTY, Ga. - A man is dead after an overnight SWAT standoff and shootout with police at a Cobb County home Thursday evening. The GBI was at the home for most of the day Friday conducting their own investigation. 
Officials have confirmed the incident started around 8:30 p.m.in the 4400 block of Hicks Road near Williamsburg Court SW.
According to Cobb County police, officers responded to the home after a 911 call that a possibly suicidal man was possibly shooting his weapon at family members.
Shortly after they got to the scene, police said the man, later identified by the GBI as 23-year-old Tavis Carithers, got into a gunfight with officers.
"At some point after their arrival, the suspect shot at our officers and our officers shot back at him," Cobb County Police Chief Stuart VanHoozer said.
In video shared with FOX 5, numerous shots can be heard in rapid succession for nearly 10 straight seconds.
Police said the man retreated and officers waited until SWAT units were activated to make sure the home was safe.
"When that happened, SWAT located the individual in the garage deceased," VanHoozer said.
Neighbors told FOX 5 that several children live inside the home where the man was barricaded.
Police do not believe anyone else inside the home was injured.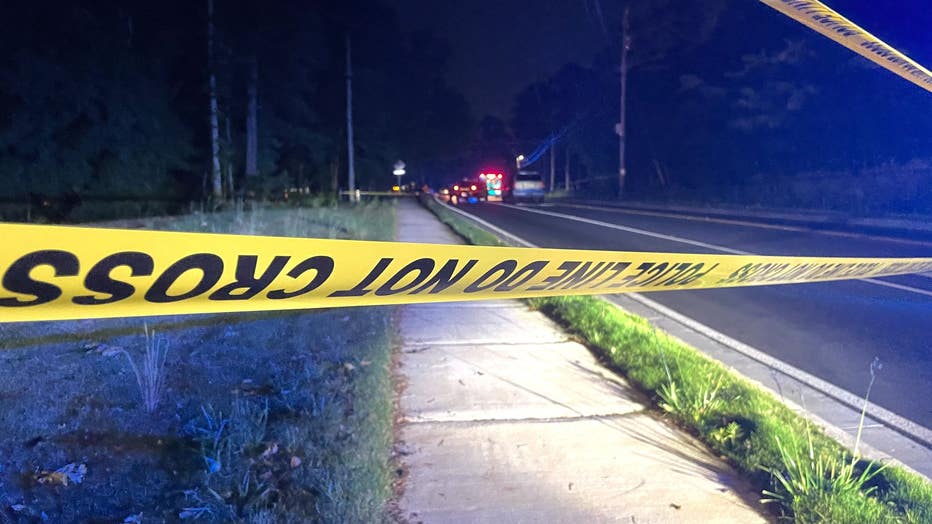 "We are also cognizant and aware of the pain and trauma that individuals inside this house just went through. There were young children there and other adults that will of course struggle with this," VanHoozer said.
Neighbors are still rattled over what happened and all the gunfire. One woman told Fox5 her son plays with one of the children who live in the home.  She's concerned about how they will cope with what happened. 
"Everyone needs some form of counseling now, the officers and our neighbors," she said.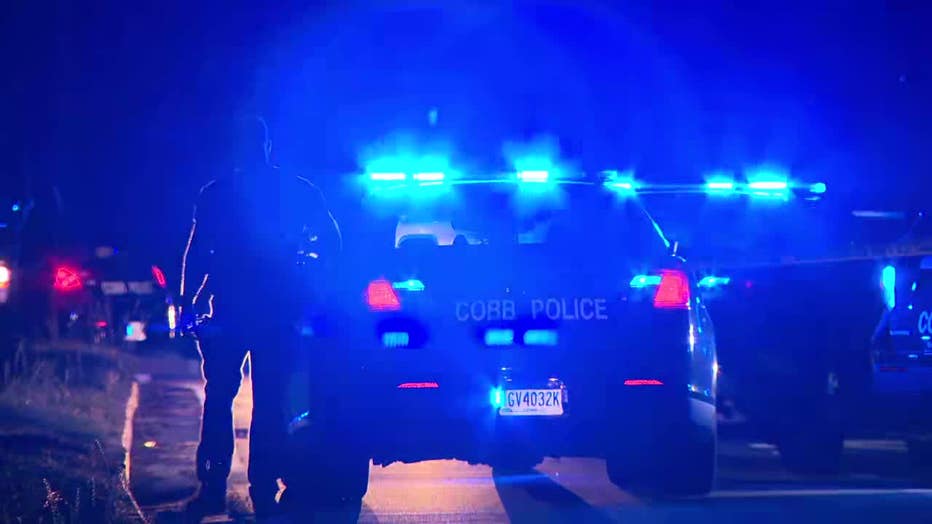 Cobb County police block Hicks Road after a report of an officer-involved shooting on May 19, 2022. (FOX 5)
The GBI has been called in to do their own investigation in the shooting.
If you or a loved one is feeling distressed, call the National Suicide Prevention Lifeline. The crisis center provides free and confidential emotional support 24 hours a day, 7 days a week to civilians and veterans. Call the National Suicide Prevention Lifeline at 1-800-273-8255. Or text HOME to 741-741 (Crisis Text Line).

CLICK HERE for the warning signs and risk factors of suicide. Call 1-800-273-TALK for free and confidential emotional support.