Happy Birthday! Zoo Atlanta's giant panda twins turn 1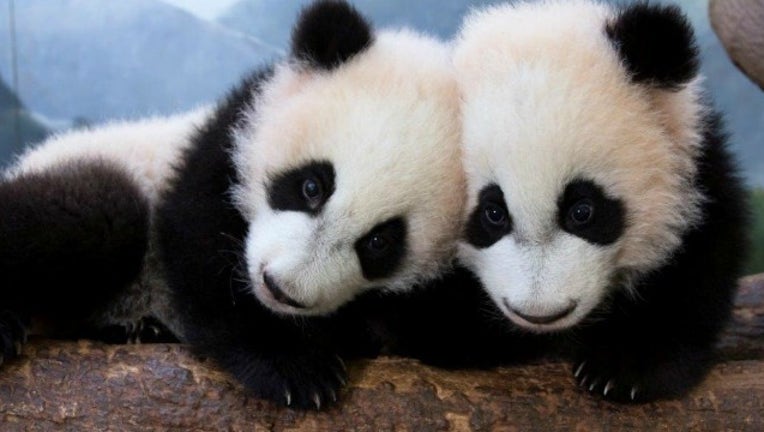 article
ATLANTA (AP) - Atlanta's zoo is celebrating the first birthday of the only giant panda twins in the United States.
Zoo Atlanta has a holiday weekend full of surprises planned to celebrate the first birthday of Ya Lun and Xi Lun, which is Sunday.
The twins will get to enjoy ice cake creations made especially for them, and visitors can craft birthday greetings for them from 10 a.m. to 3 p.m. on Sunday.
The zoo will also offer some admission and concession specials in honor of the panda twins' birthday.
Ya Lun and Xi Lun were born 47 minutes apart on Sept. 3, 2016. They were the sixth and seventh cubs born to 20-year-old mother Lun Lun and 19-year-old father Yang Yang.
The twins' names together mean "Lun Lun's elegant and happy daughters."